Punk Rock Holiday is literally that – a punk utopia where punks old and new congregate to enjoy good tunes, many beers, smoke some spliffs, skate and unwind. The festival is located by a crystal clear Slovenian lake in the resort village of Tomlin. Fresh from a flight from Sydney to London I boarded an early flight to Ljubljana where my shuttle was waiting.
Tomlin is only a 90 minute drive from the capital, the scenery along the way was beautiful. Upon arrival I set up my tent (a $12 job from Target – which would soon come to bite me in the ass) and headed off for a swim in the lake.
The festival is literally on the bank of this beautiful river so clear you have to see it to believe but beware it is freezing. Just above the river is the "Beach Stage" which is where you go to watch some awesome up and comers or just sit in the river with beer in hand and listen. On Day One I checked out Mainline 10, X- State Ride and Planet Watson in between swims. To be considered to play Beach Stage you need to attend PRH the year before and drop off a CD, which ensures only dedicated bands get to get play.
I then moved onto the main stage situated in the "avenue of trees". Today was Edward In Venice (cool metalcore band from Italy), Antillectual, Flag, Iron Regan, Bouncing Souls and punk legends Descendants. There are NO barriers on main stage so the crowd can basically get up and dance on stage, stage dive or get some mates together for a stage invasion. Also did I mention skating? There was a skate ramp behind main stage for pro's and amateurs. Mid way through Descendants it started to rain so I retreated to my tent for a good nights sleep.
A few hours later the light rain had become very heavy and the booming thunder sounded like it was going off in the tent next door. At this point my awesome $12 tent started to leak on my face. Having managed to avoid wet European festivals to this date I was about to cop it. I got up at first light and fixed my tent as best I could lining it with bin bags. A nearby security guard saw this and lent me some spare tarps which I used to rescue my tent. I thanked my "angel" with an FTP cap. Being in a tiny tent while its raining is not a lot of fun so I went into Tomlin for breakfast and shelter.
The rain soon turned monsoonal and lasted most of the day turning the site into a mud field, swelling the river to a dangerous current – there would be no more swimming at PRH 1.6. Beach Stage was delayed until the storms subsided, first up was the pop punk Dutchies Coral Springs.
Day Two main stage was Apologies, I have None, A Wilhelm Scream, Agnostic Front, NO FX and Strung Out. I quite enjoyed Apologies, they had a bit more of a stripped back, emo sound which was a good break from punk pop. Wilhelm put on a usual high energy show. I was on stage shooting Nuno when some dude stage dived over him almost taking his trademark cap. Was also awesome to see punk rock royalty NOFX up close.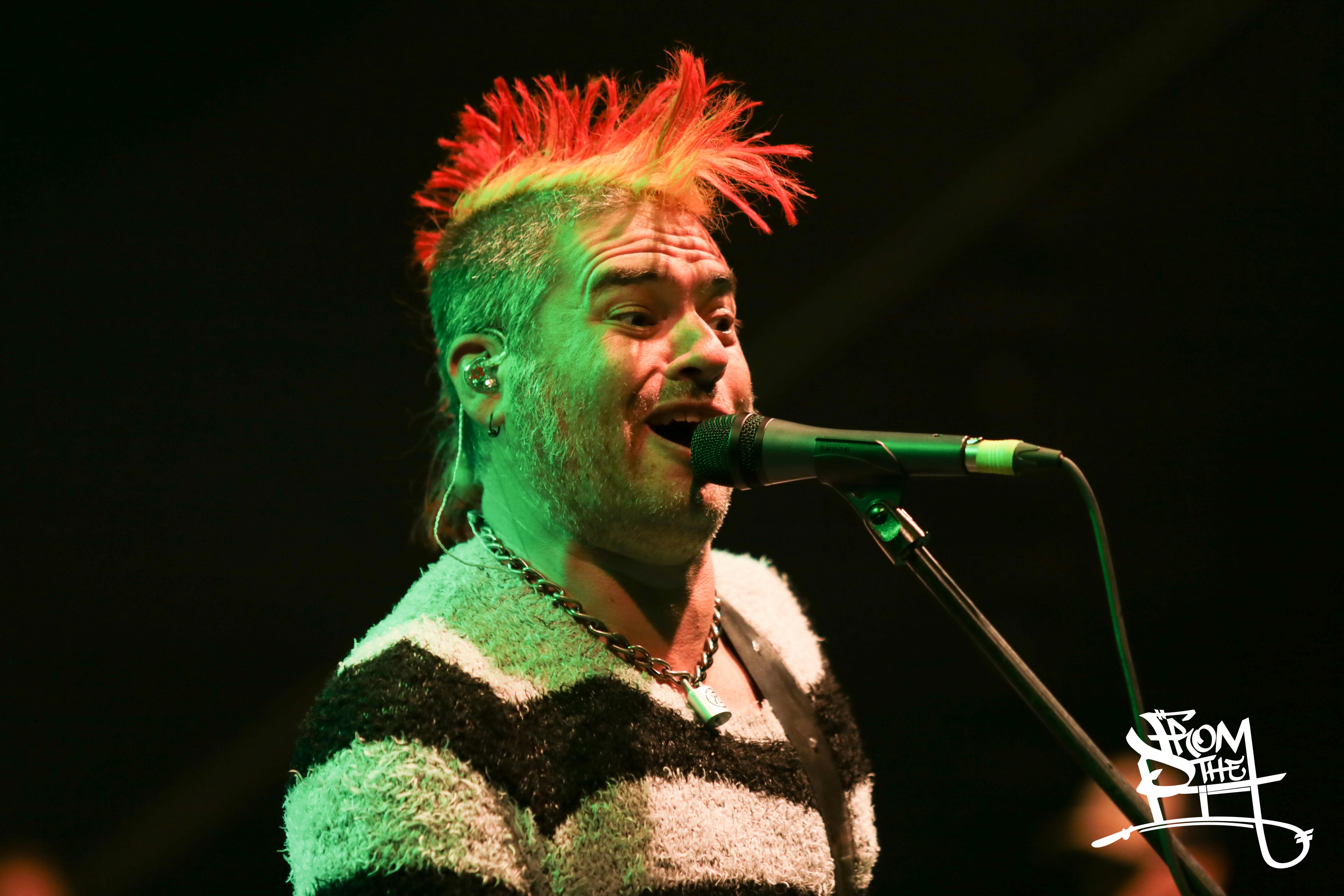 After a rain free night I awoke feeling refreshed and ready for a hike. PRH is surrounded by some amazing natural wonders. I chose to hike up to a fortress on top of a mountain before getting stuck into Day Three (my last day as I was off to the next festival). From the top you get a good perspective of the festival and the river cutting through the mountains.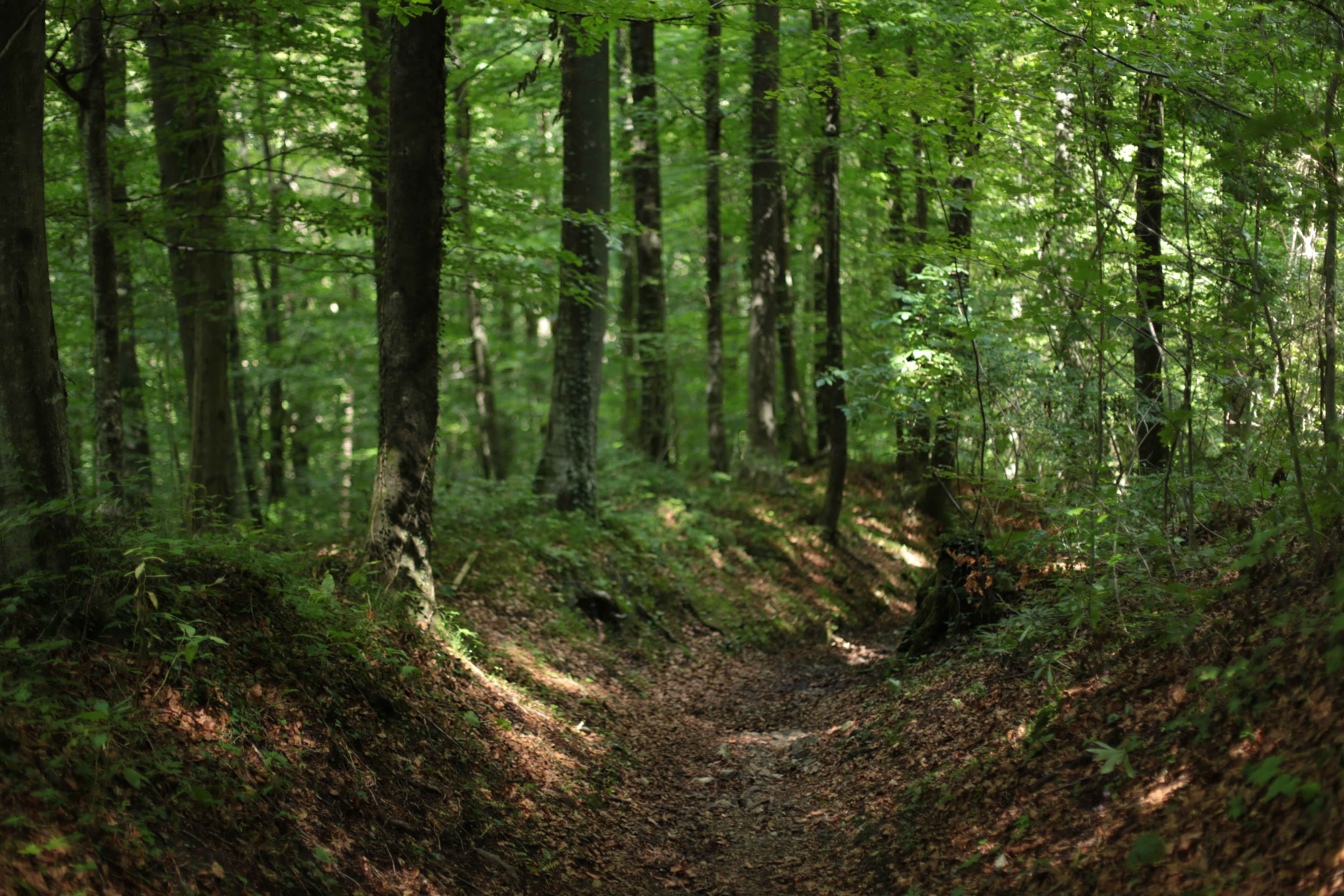 Day Three was the big day musically for me personally. First up I conducted interviews with Aussie bands Deez Nuts and The Rumjacks who both played massive sets where large chunks of the crowd spent most of their time on stage. It was great to see two mid level bands back home playing the main stage and being received with such an emphatic reception. I managed to catch the last Beach Stage band of the day – Such Gold and was bloody stoked I did! Such Gold are an awesome live band and completely demolished the small stage. I hadn't heard of Authority Zero before but was in for a real surprise – they play a mix of all that is good in punk: hardcore, pop/punk, reggae, acoustic, screamo. Early in the set the face of PRH Ritchie was invited up on stage. Ritchie is the clown mask wearing guy in a wheelchair whose photo you may have seen. Lead singer Jason stood amongst the audience with a circle pit swirling around him while he sang one number and then finished off with the mandatory stage invasion – great set! DONOTS were also high on energy, last up was Jello Biafra and GSOM who delivered an eclectic set.
As Jello brought Day Three to a close I departed Punk Rock Holiday – it had lived up to its name and was as manic an experience as I had expected. I left my drowned tent where it stood and walked up into Tomlin to wait for my 330am shuttle and commence my journey to the next destination – Rockstadt in Transylvania, Romania.
Getting there and around:
Buy a ticket here http://www.punkrockholiday.com/ – 2017 is already sold out so maybe 2018 is your year!
I flew from London direct to Ljubljana and then caught a shuttle direct to the festival site with Markun Shuttle. The ticket includes camping or you can stay at a hostel in nearby Tomlin. Learn from my error and be prepared for all weather conditions!
Currency: Euro
Visa: no
If you would like FTP to cover a festival in your corner of the world please email here