While travelling to Romania for a music festival may not have exactly been on my bucket-list, when I read that Parkway Drive were headlining an extreme metal festival in Transylvania it sounded like a pretty cool idea. Fast forward 5 months and faced with being stranded in Bucharest I began to question my decision.
I had just finished shooting Punk Rock Holiday in Slovenia, caught a 3am shuttle to Ljubljana, flight to Bucharest and then a bus to the main train station so it had already been a long day. The surly ticket counter girl informed me there were no seats on any trains to Brasov that afternoon but I could purchase a first class ticket and stand. After some negotiation with the help of a young interpreter I had a ticket and was on my way to Brasov. From my brief time in the capital I had noted that the locals loved wearing tracksuits and smoking. As the train chugged along I got a great view of the contrast that is Romania – stunning scenery mixed in with crumbling decay. The rundown city of Bucharest faded into fields, steep alps, abandonded warehouses, rivers and as I drew nearer a creepy fog circled the train. When I reached Brasov I checked into my hostel (Centrum Hostel in the old city – cheap and very comfortable!) and attempted to get to the festival but the last bus had already left, it was pouring rain so decided to get some sleep instead.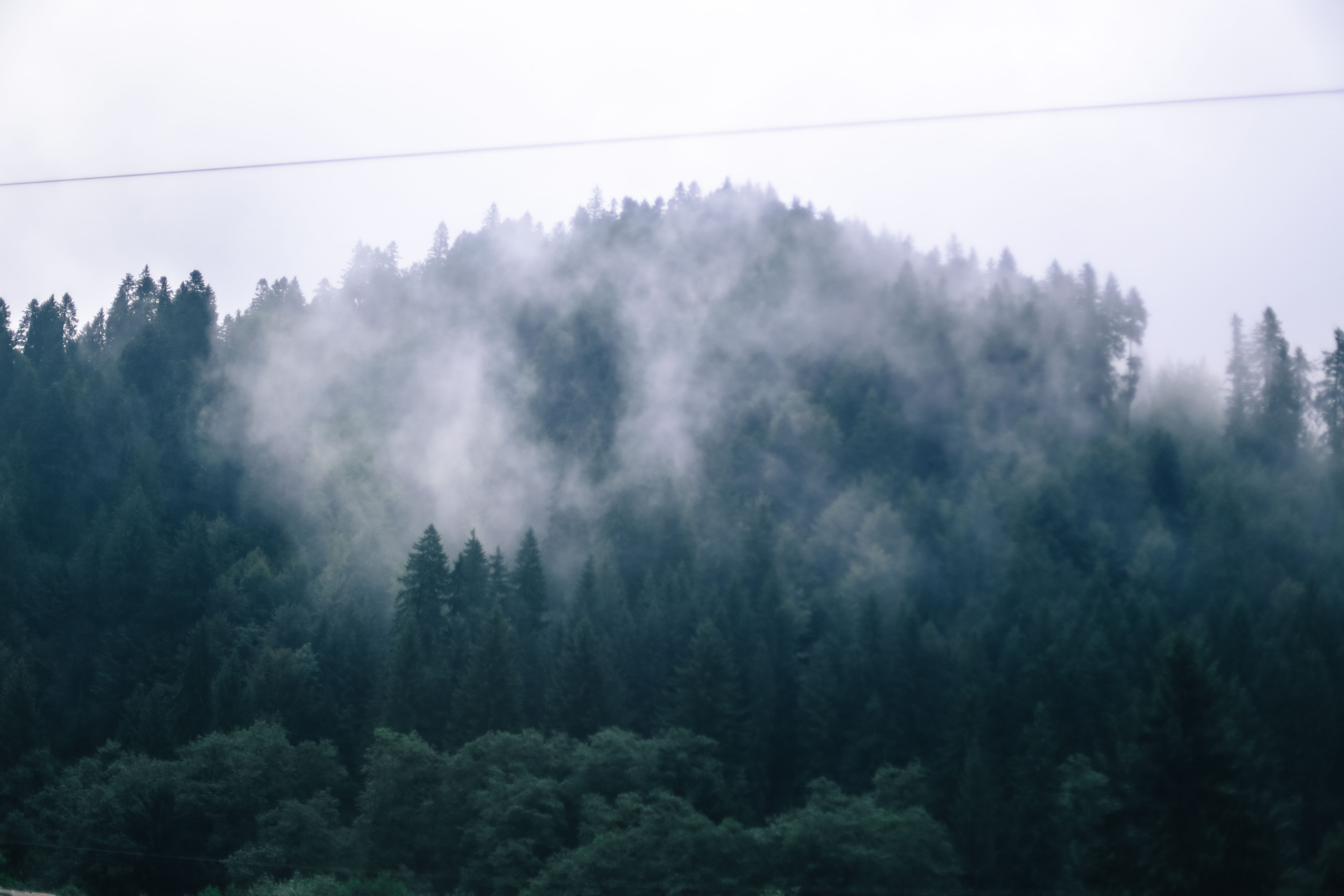 The next morning I headed for neighbouring village Rasnov by local bus. Rockstadt Extreme Festival is a short walk from Rasnov village in a forest, next door to a dinosaur park and below an ancient fortress. I checked in and caught a few early bands before heading for the dinosaur park. I wandered around the park checking out tiny Romanian kids dangling off life-sized dinosaurs while their track-suited parents smoked and took photos to an extreme metal soundtrack.
Upon returning to the festival I caught some great bands including Russian thrashers Put Solnica and female fronted nu-metal Moldova band Infected Rain. Right from the start I was impressed with the crowds enthusiasm and stamina – crowd surfing, circle pits and walls of death were non stop. The main stage had a natural backdrop of forest, ancient fortress and an amazing sunset each night. Lets be clear – Romanians love metal. Everyone in Romania looks metal, long black hair and SOAD tees are the norm. So to have a 4 day festival which plays only extreme metal on their home turf is better than Christmas.
I took a food break and found Romanian BBQ's, stews and other local delicacies. Here I was in a forest in the middle of Transylvania eating Romanian food, drinking local beer and watching Eastern Europe's finest metals bands – now this was a real experience!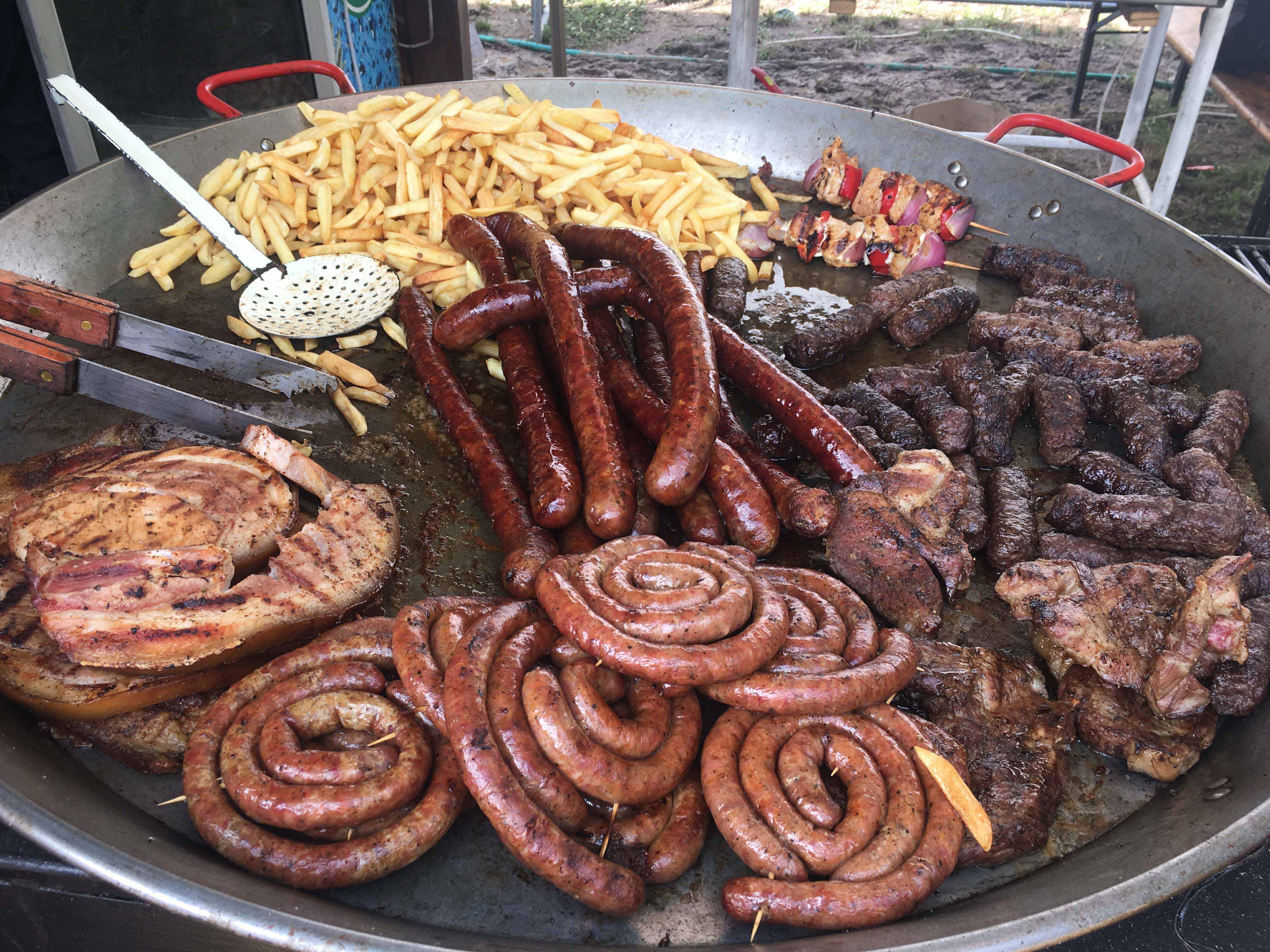 Day Three also included Morgoth, Tankard, Borknager and headliners Mayhem playing "De Mysteriis Dom Sathanas" in full. The headliners were a disappointment as the lighting was very dark and sound not great, dressed as priests they would have made for a good shot. As the day drew to a close and rain drifted in again I grabbed a cab and headed back to my hostel. Cabs are relatively cheap in Romania (actually everything is pretty cheap) as is accommodation so no need to camp. The local cab drivers pilot the most beat up looking vehicles at insane speeds on roads littered with potholes. It is scary at first but you get used to it. At the hostel the bar was still open so I downed a few beers and debriefed on my trip thus far with some fellow Aussies.
I woke early the next day and took some pics of Brasov before the hordes of tourists awoke. Dawn is a great time to take photos in Europe, the lighting is perfect and the crowds don't rise before 10. I then jumped on the bus for the final of day of Romania's biggest heavy music festival. Backstage there was a section where photographers could congregate in between acts, chat, eat and drink. I made a few friends but spoke a lot with young music photographers Tca and Sebesi. It was great chatting about life in Romania and their experiences as local music photographers. They were impressed that I had travelled all the way here for their festival!
Day Four had some big international acts in store for us including TesserACT, Soilwork, Cattle Decapitation, Destruction as well as Aussie bands Jack The Stripper and headliners Parkway Drive, mixed in with a few bands I had never heard of. Jack The Stripper were met with a wild reception, the locals knew their work and were big fans – wild scenes ensued!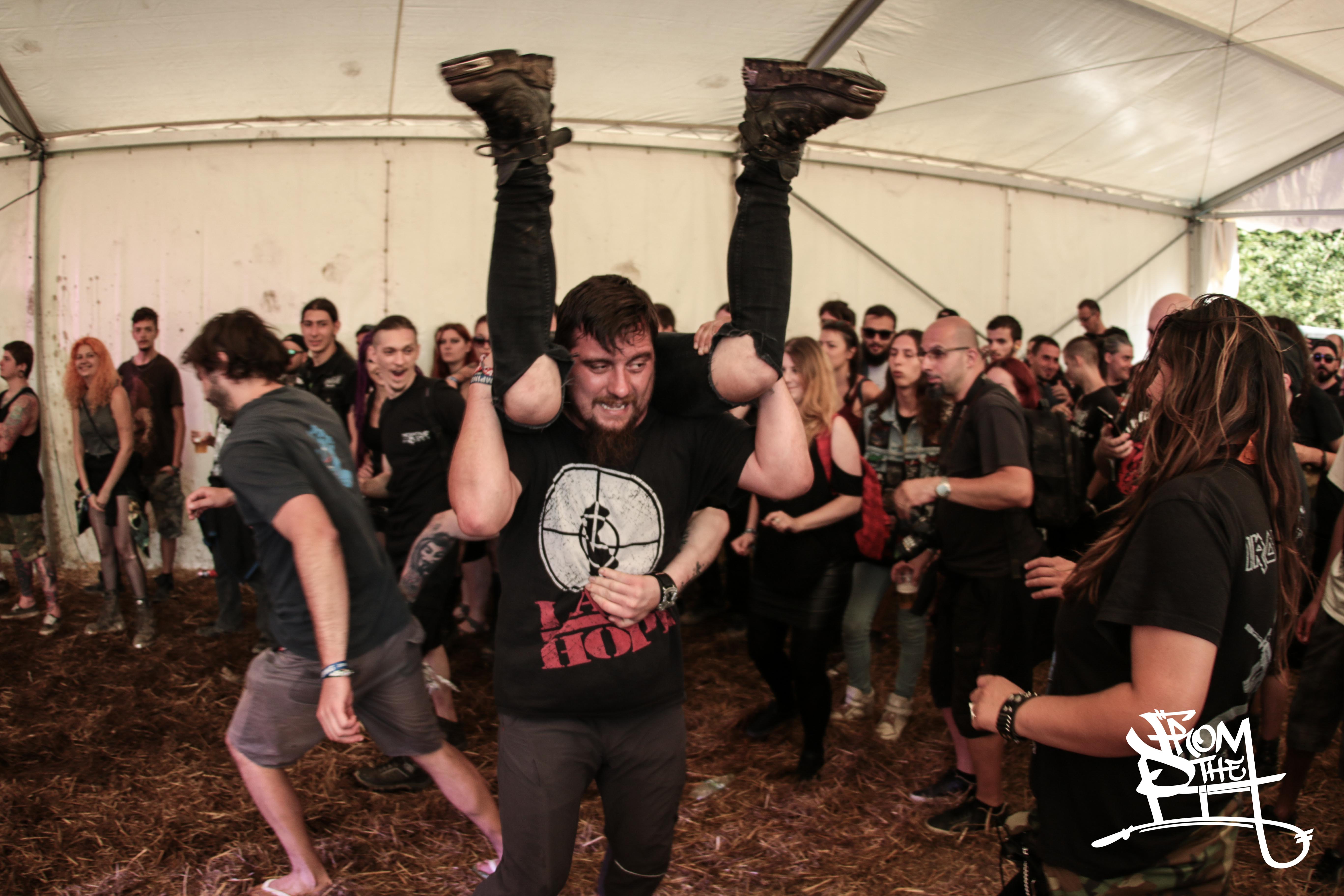 Parkway played a crushing set and were received with fanatical locals shouting back every word. They bought to a close a unique and unforgettable festival in this amazing location.
The following morning I checked out of the hostel and into an up market hotel overlooking the city. At $70AUS this was a bargain – traveling Romania is cheap! While I waited to check in I live streamed my beloved Canberra Raiders beat The Storm and ate a pork ball and sour broth soup (tasted much better than it sounds). I then set off for Bran (Dracula) Castle. The trip took a long time and was so over crowded with tourists I would probably advise hiking up the mountain above Brasov instead. Both Brasov and Rasnov have Hollywood style signs in the mountain above their village which is kinda cool/weird.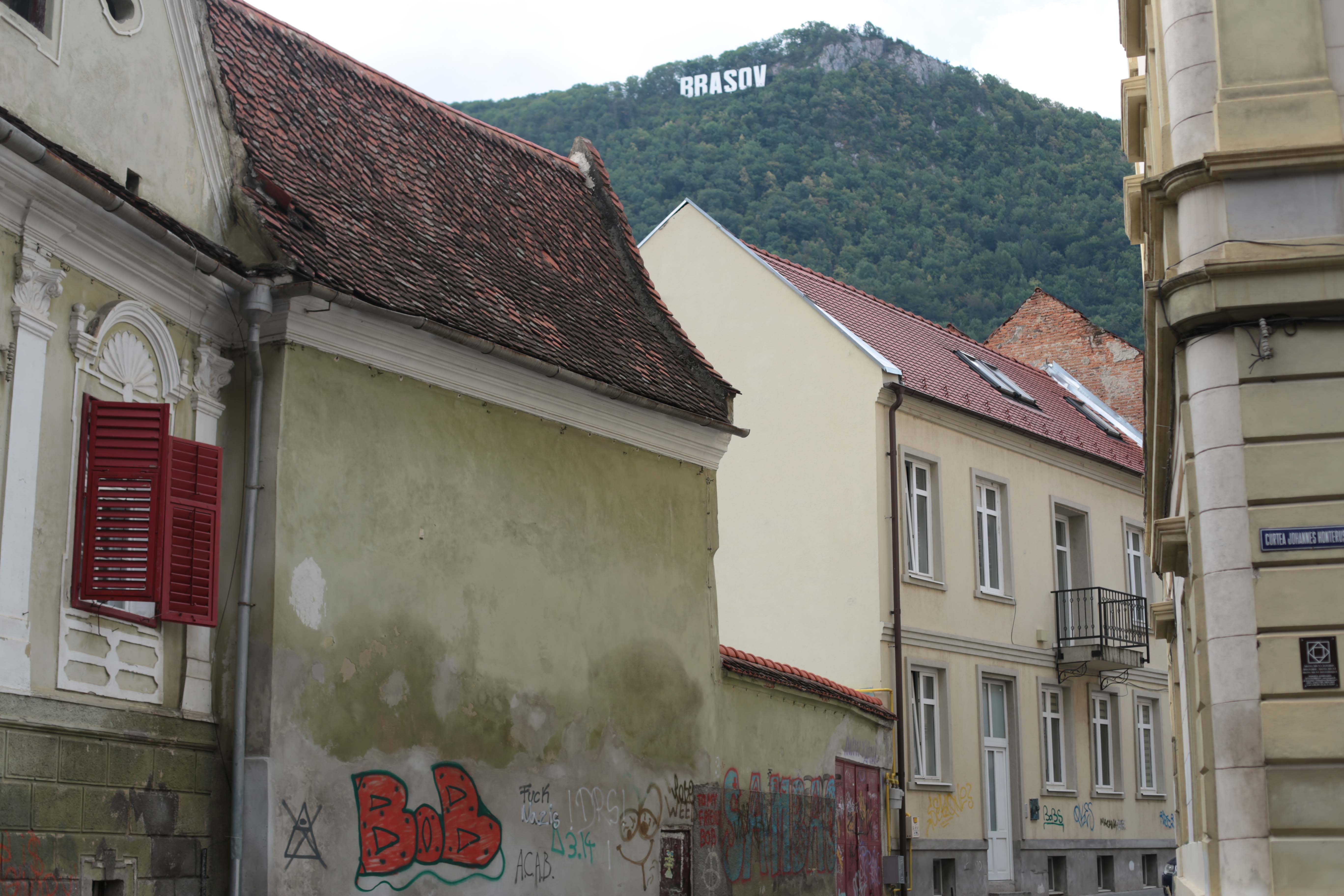 To fly back to London the next morning I needed to get back to Bucharest which was 3 hours away so I booked a 6am shuttle and got an early night. The next morning I awoke to daylight, it slowly dawned on me I had missed my alarm and hence my shuttle. In a panic I got dressed, checked out and caught a cab to the train station. The next train at 7am SHOULD have got me to Bucharest in time if it went at a reasonable pace. After a few stops where everyone got off for a fag and a chat I realized this was the slow train and I would most likely not make it to the airport in time if I stayed on.
Having successfully navigated around the world with minimal language skills or sense and still not ever missed a flight I now found myself in a predicament: if I stayed on this train I most certainly would miss my flight, if I got off the train in the middle of nowhere at the next stop I could disappear or somehow find a way to the airport which was not far away. We pulled into "Paris" station which was as far removed from the French capital as you could possibly imagine and as the passengers got out for a smoke I grabbed my luggage and jumped out. As I walked around Paris I began to wonder if this was such a good idea. I approached a local lad and asked where one could find a taxi to the airport, he laughed and pointed at a beat up van. I pulled 100lei out of my wallet and suggested he drive me instead. He seemed a bit stunned, checked his phone calendar and agreed. We jumped into his beat up station wagon and set off at break neck speed, dodging potholes, bicycles and animals. In no time my new friend had me at the airport and I check in with no further incident. I finally caught my breath, had some breakfast and boarded my plane bound for London.
Romania is a beautiful rundown country. The locals are friendly (except those in customer service roles), travel is cheap and rewarding and they throw one hell of an extreme metal festival. 2017 will be Rockstadt's 5th year so could be a great time to tick this one off your list!
Getting there and around:
Buy a ticket here  http://www.rockstadtextremefest.ro/
I flew from Solvenia which was two flights but from London you can fly direct to Bucharest or even better Sibiu which is closer. From Bucharest airport catch a bus or cab to Gara De Nord and then a train to Brasov. You then need to go to Autogara 1 and catch a bus to Rasnov and walk to the festival site. The festival has a campsite or you can stay in Brasov.
Getting around I used trains, buses, cabs and a lift with a local.
Currency: Romanian Leu
Visa: no
If you would like FTP to cover a festival in your corner of the world please email here