Switzerland is one of my favourite countries to visit so when you mix alpine hiking and a heavy metal festival it's a perfect combination!
After a week in Belgium I travelled to Luxembourg, London and Wales then flew to Geneva. Switzerland and Greenfield Festival was part two of my ambitious journey to shoot 5 festivals in 4 countries over 5 weeks with as few flights as possible. Arriving late Sunday night I checked into my broom closet of a room and found the Swiss version of Chippie Alley for a quick feed. Next morning I activated my Eurail pass which I would use to travel around Europe for the rest of tour. Eurail allowed me to jump on and off trains without pre booking and as it was First Class I could work and recharge my batteries in luxury. Traveling Switzerland by train makes the most of the stunning views, my trip to Lauterbrunnen offered breath taking lake and mountain vistas. The train from Interlaken to Lauterbrunnen is unforgettable, as you head up into the alps the canyon walls rise and raging rivers flow passes.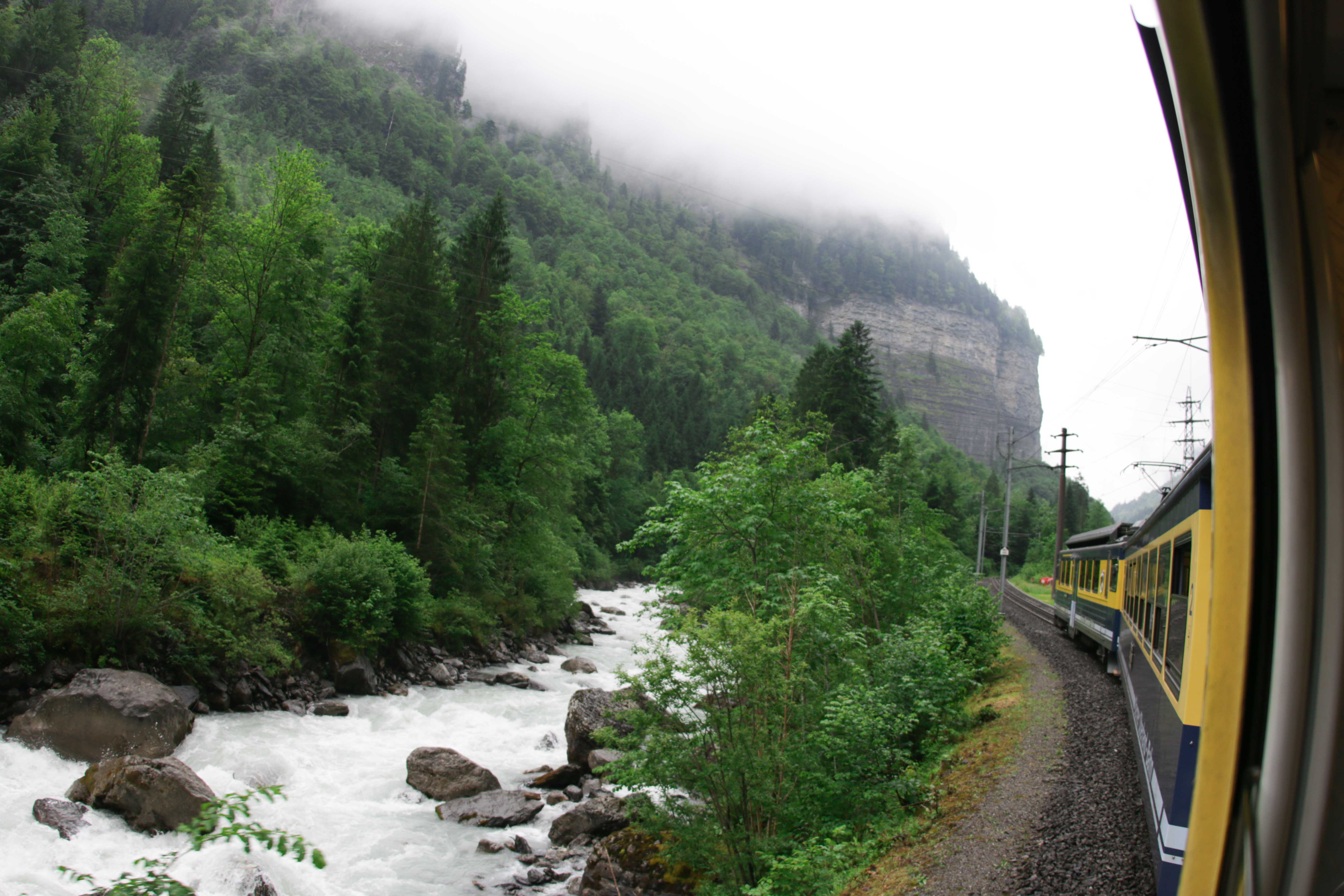 I spent three days in the Jungfrau region hiking and exploring before Greenfield kicked off. Lauterbrunnen is situated in the middle of a 3km wide canyon and is surrounded by 72 waterfalls as the snow and glaciers melt. I first visited on a Contiki tour in 1999 and fell in love with the place, returning twice since. It rained most of my stay, the clouds cleared on the last day so I caught a gondola up to Murren for the North Face Trail. This three hour altitude hike takes in the Eiger north face, wild flowers and glacial waterfalls was one of the best I have done. I also hiked up both sides of the canyon checking out the remote villages and views. You can catch the train up to Wengen and then stroll down. On one of the more overcast days I hiked up the canyon towards Murren via Winterweg. This was an awesome hike, as the fog closed in I was literally walking through the clouds. I followed the road up and path back, passing more waterfalls than I could count. Switzerland is one of the wettest countries in the world, literally everywhere you look there is water, you can always count on fountains to dunk your head and refill your water bottle. Lauterbrunnen is a lovely spot to base yourself for adventures and hiking however it is not cheap so on the last night I cooked up some pasta.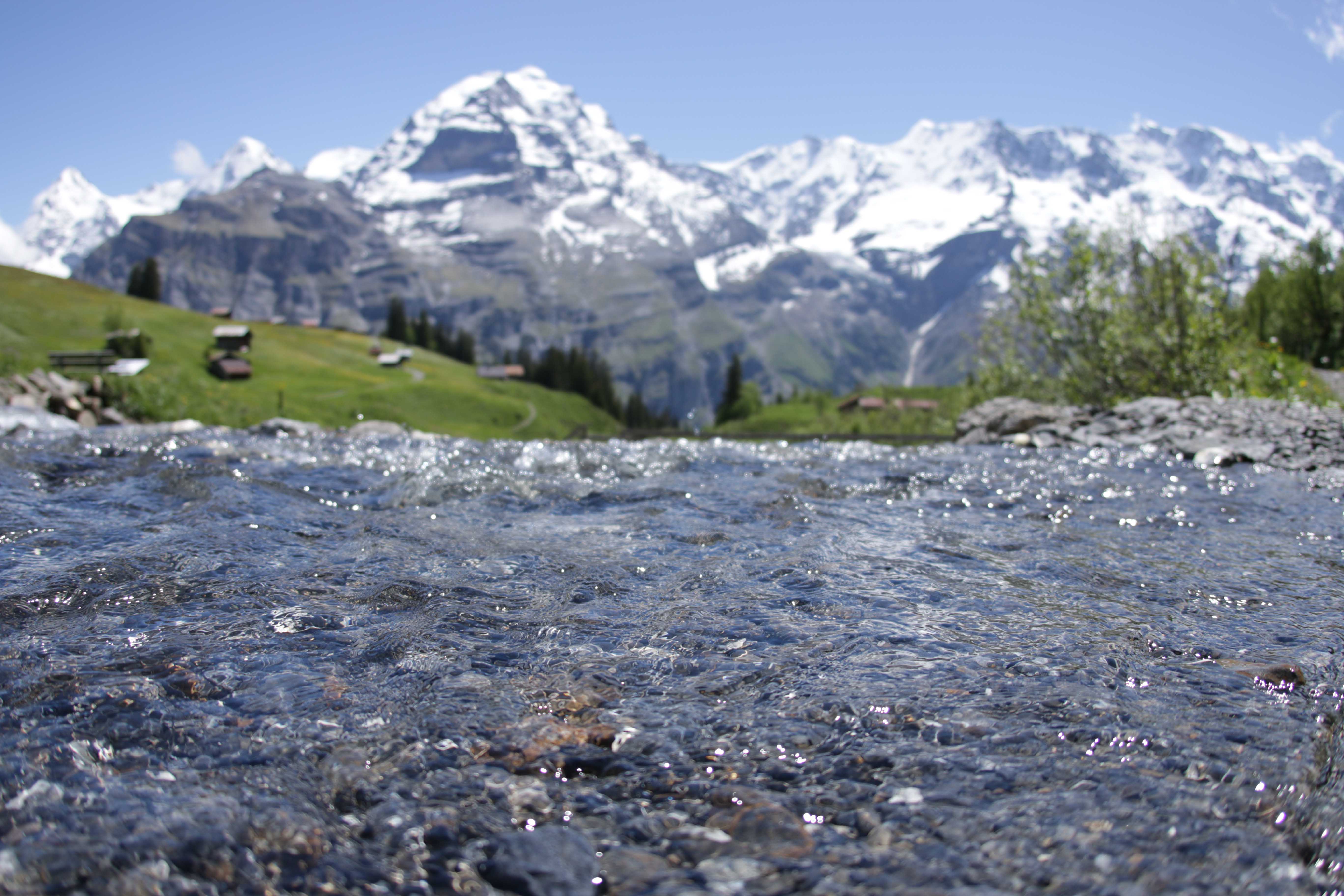 On Thursday morning I headed down to Interlaken for Greenfield Festival. This would be my second time at Greenfield – a three day heavy music camping festival with a contrasting picturesque backdrop. In 2015 I hadn't done much video so I was pretty keen to capture what made this such a unique festival.
Upon arrival I met some local media, set up camp and headed in for Alphornblaster – the traditional Swiss welcome. It was pretty much as I remembered with the only addition a new stage – Monch which featured mainly the odd make up clad Euro bands that I so enjoyed last time! Highlights of GF2017 were filming for Every Time I Die and Skinny Lister (both were epic), Architects, Green Day, In Flames and Frank Carter getting in the pit. Greenfield has a VIP bar above main stage which offers a great view of the action with drink in hand! We camped in crew area which was pretty quiet, it was great waking up in the fresh alpine air each morning with views of a raging river and towering canyon. When I first arrived in 2015 I was a nervous Euro fest virgin, this time I returned a seasoned veteran. I returned to my morning cafe in Bolingen each morning for coffee and pastries. After three days of festival as Blink 182 closed out main stage the crowd migrated to the giant wicker devil horn sign which was set on fire – a great way to close out an epic experience.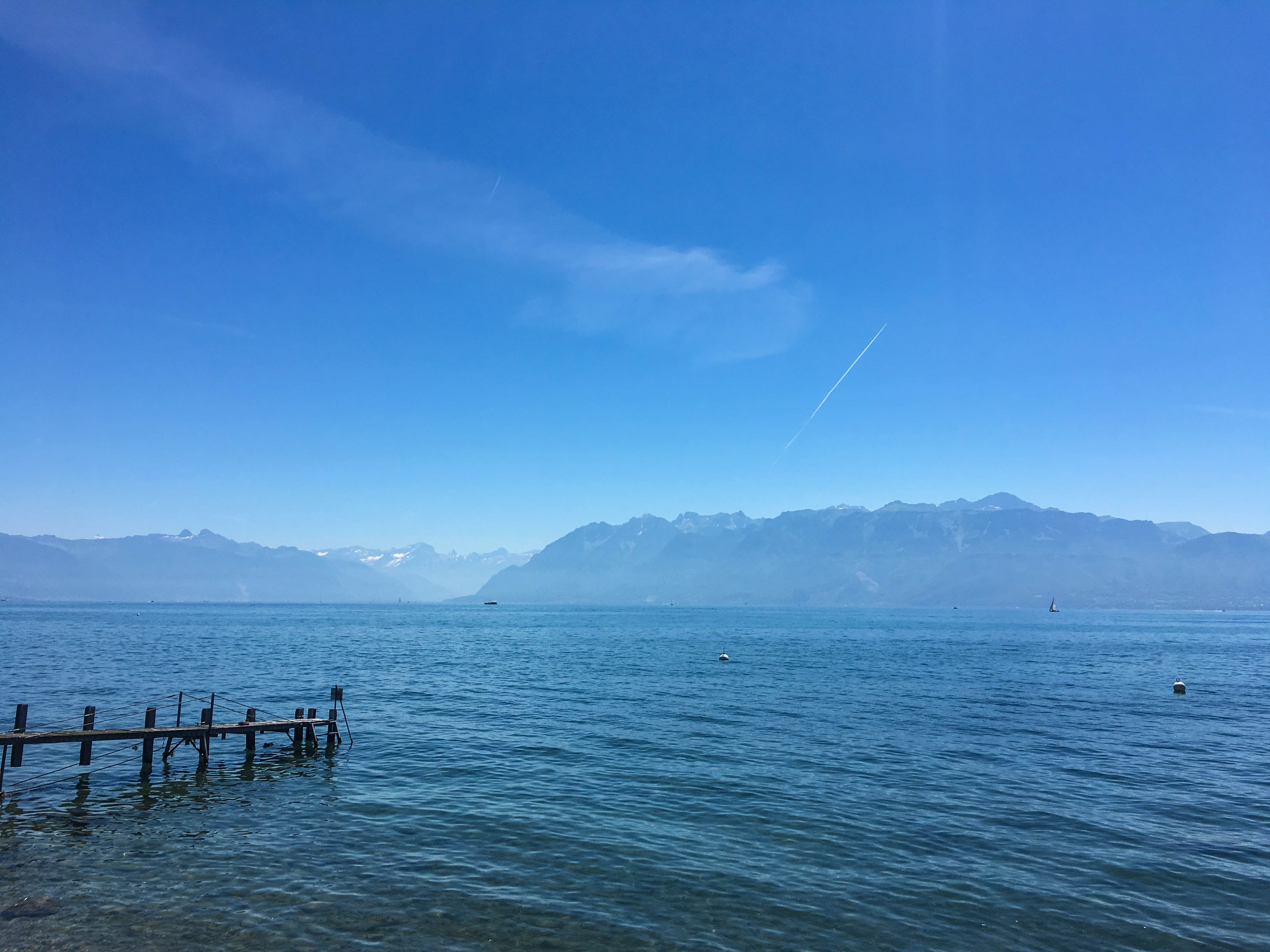 After Greenfield I headed to Lausanne for a recovery day. Lausanne is a historic city perched on Lake Geneva. I wandered down for a swim and sun bake amongst the swans and ducks. In the late afternoon I checked out the old city and one of the bridge bars for a burger and beer. This was my last day in Switzerland, the next day I jumped on a train bound for Lyon, France on the road to Hellfest! Switzerland is an awesome country where I managed to combine two of my favourite things: hiking and heavy metal! Hopefully I will be back again some day..