Ironfest is a two day annual cultural festival in Lithgow, NSW celebrating the relationship between man and metal. While not being a music festival it was more METAL than any festival I've been to. Attracting thousands of visitors from around central NSW, Ironfest has been described as "the states biggest inland fancy dress party". But for most of the costumed characters it seemed more a way of life than costume.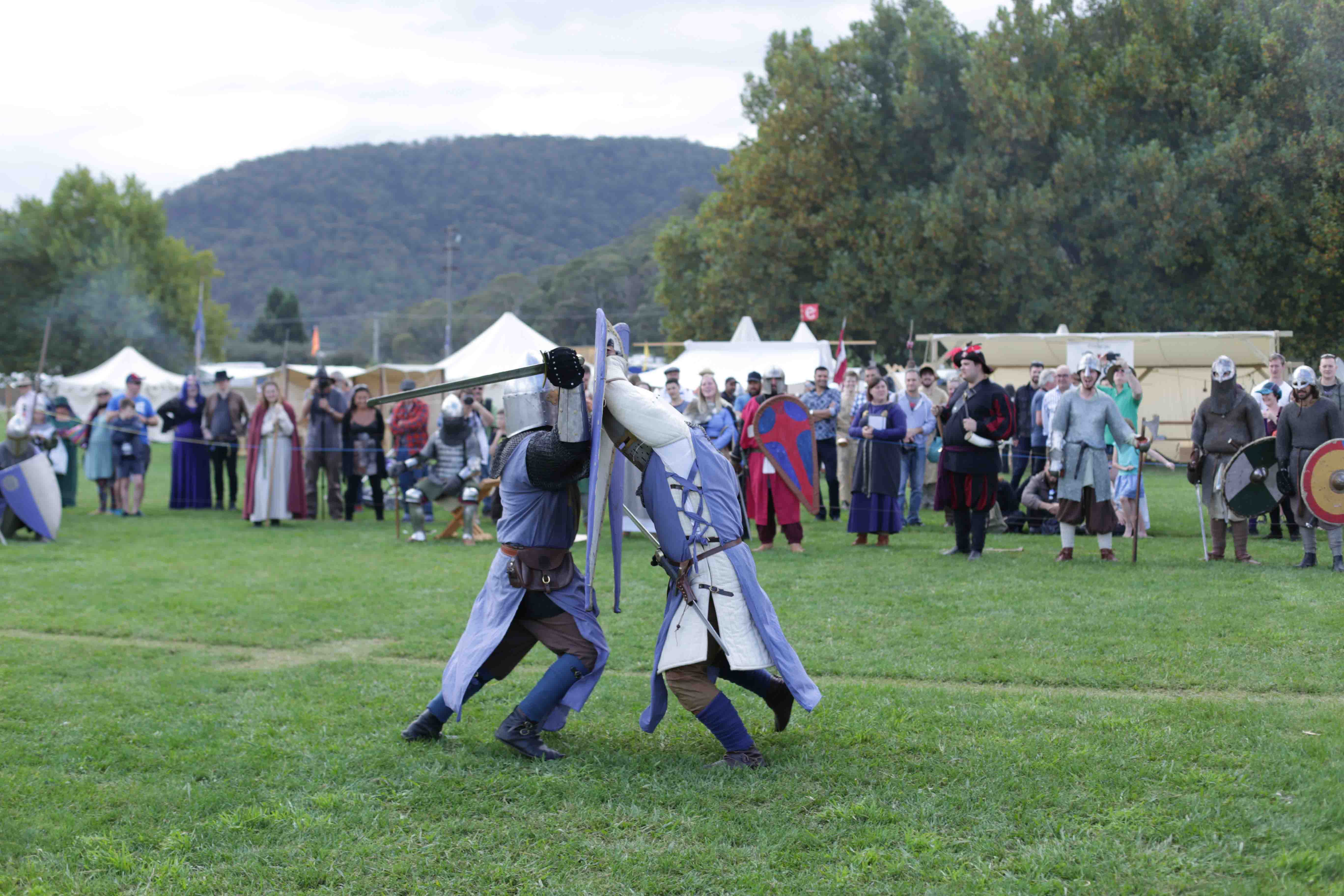 We drove up from Sydney on the second and final day of Ironfest 2017 not really knowing what we were in for. There was a pretty good sized crowd, most in elaborate costume and plenty of kids running around. First up we checked out some sword battles which was entertaining, no blood however. There were numerous battle re-enactments during the day including Napolean and WWII era (featuring actual tanks firing on the enemy). I was pretty keen to check out some jousting, it wasn't as exciting as I'd hoped due to the changing of ends slowing things down. Various steam powered and military vehicles roamed the showground offering rides.
Some of the costume characters were super impressive and all were happy to play up to the camera. The highlight of the day definitely was the parade where caveman, knight, bellydancer, soldier, steampunk, voodoo giant and steam engine all combined for the weekends climax. Our personal favourites were the guy in the one wheel cycle and the winged lady.
If you are looking for a day trip to the central highlands with a difference I highly recommend Ironfest next year. On the drive back we watched the sunset from Sunset Rock, other side trips worth considering are Megalong Valley (turn left at Blackheath for great views of the Blue Mountains above) or Zig Zag Railway.