Having successfully made it back from Eastern Europe it was time to head down to home base for the remainder of the trip – Treorchy. Treorchy is a small village in The Rhonnda Valley near Cardiff and is where my girlfriend is from. When I lived in the UK I spent 6 months working at Cardiff Walkabout so I knew the city quite well but we never left the pubs much so I was looking forward to getting out into the countryside and ofcourse there would be a few festivals thrown in too!
Green Man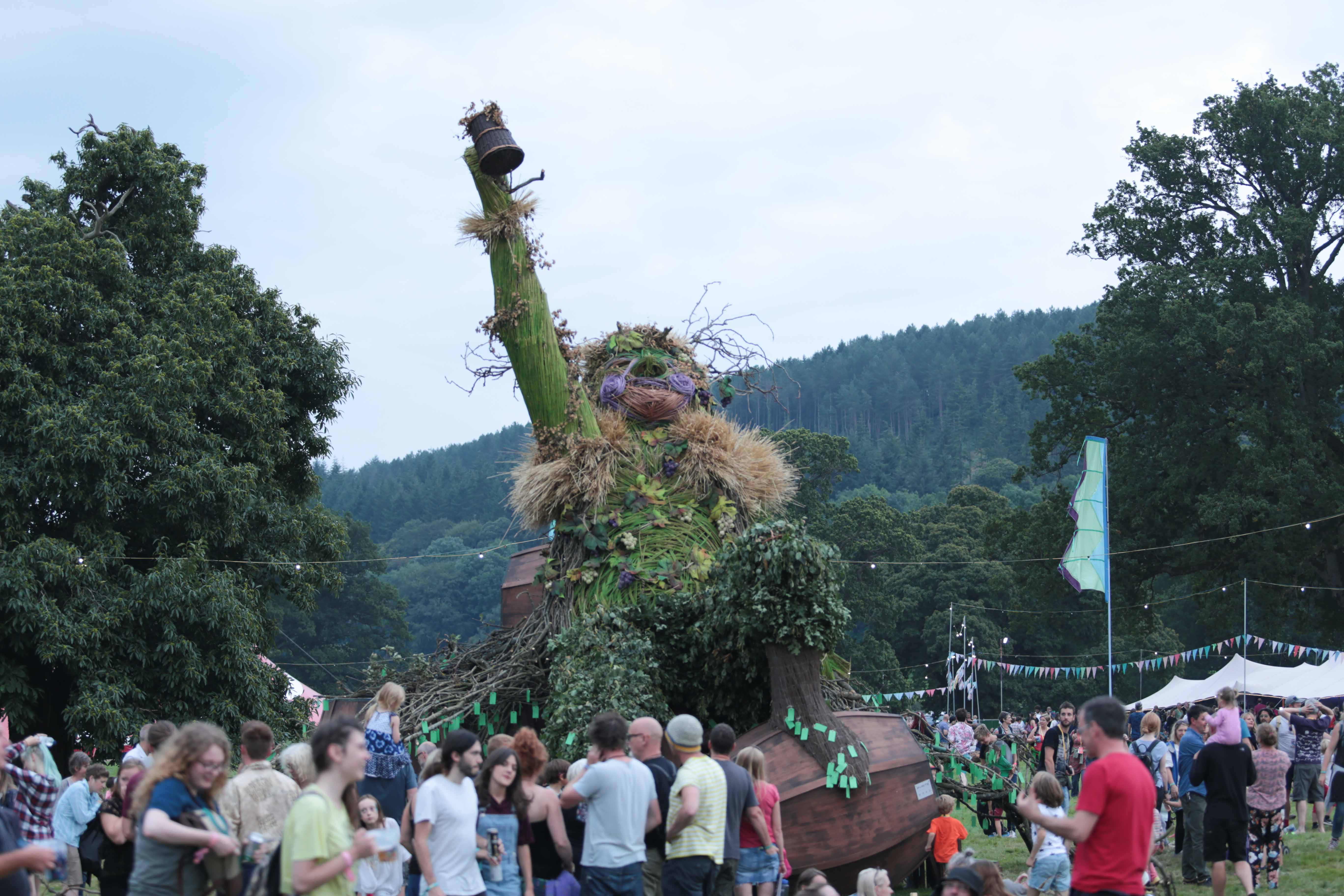 Our first trip was to Brecon Beacons where an annual folk camping festival Green Man is held, a bit more chilled than the usual FTP Fest but hey a festival is a festival! Green Man is a giant structure made out of branches and leaves which is set on fire on the final night. The weather was not looking great (not surprisingly as it rains a lot in Wales) with large clouds gathering. We strolled around, had some ciders and checked out some bands. As this was opening day there weren't a lot of acts on and only one stage but King Gizzard & The Lizard Wizard were playing! As the Aussie psych kings strolled onto stage I attempted to enter the photo pit. A new security guard tried to deny me as I did not have AAA, I waited till he was distracted and jumped over the barrier. We had pretty much come to see the Gizz so I wasn't missing this. King Gizzard play a set typical of psych rock where one song merges into another and they wrap up where they began – its one hell of a trip!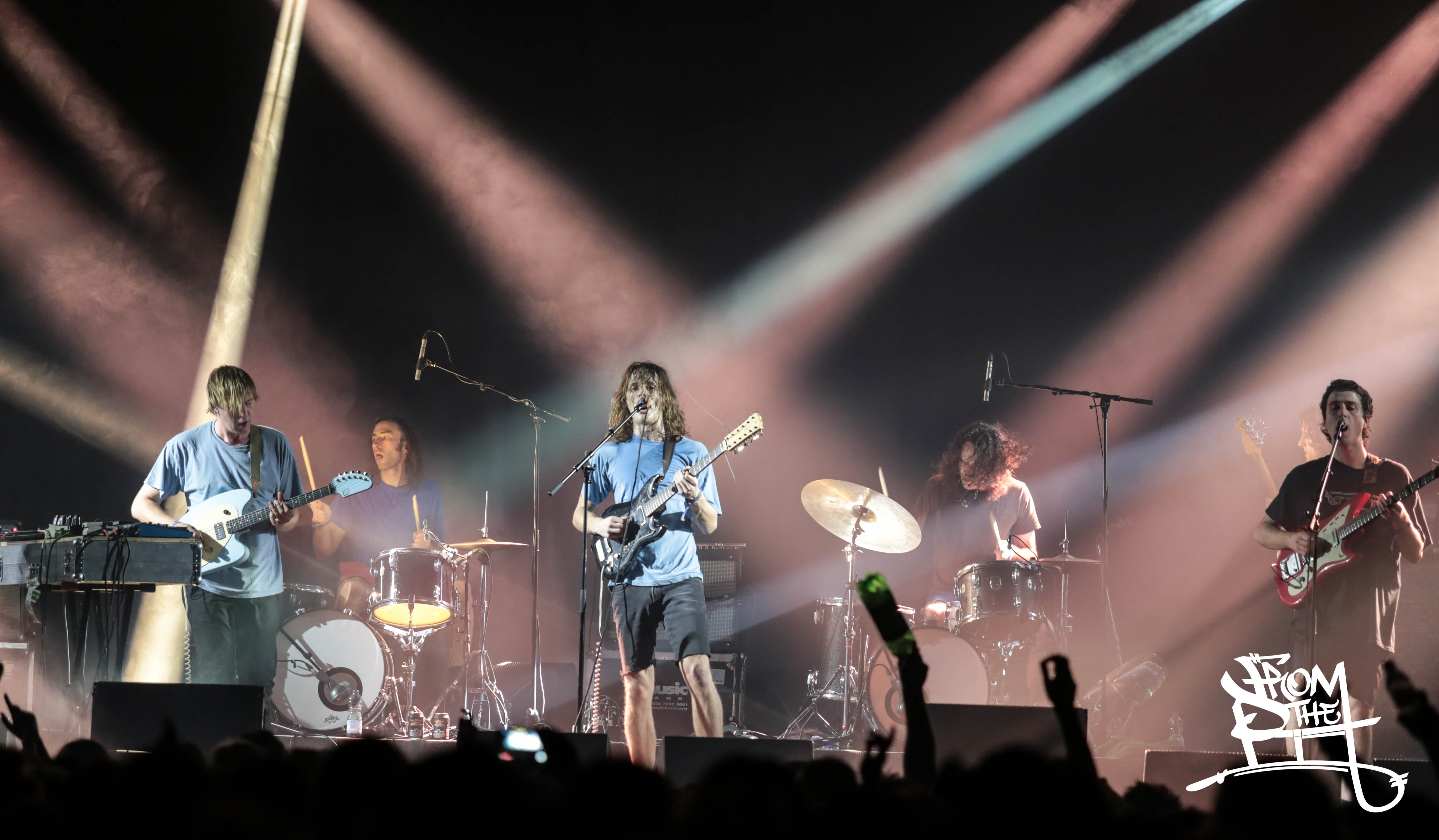 Throwfest
We decided to hit the big smoke for the weekend – Cardiff sure has changed since I was last there in 2007. Mary St was no longer the centre of attention and looked quite shabby, Chippy Alley was a bit more sedate but there were still loads of pubs and bars to hop.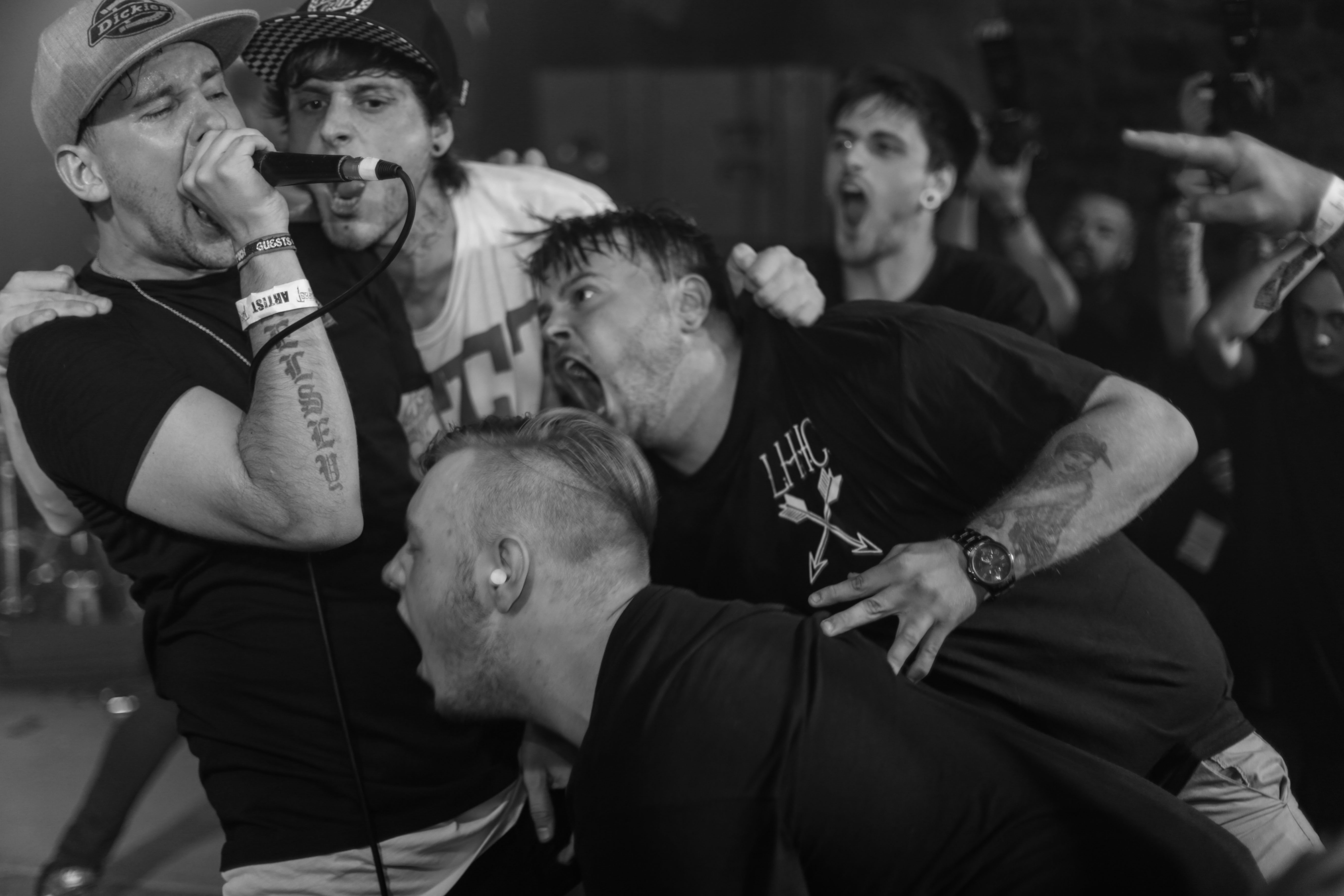 On Sunday Clwb Ifor Bach (basically the Welsh Hot Damn!) was throwing a multi stage metalcore fest – Throwfest headlined by I Killed The Prom Queen and Hacktivist. There were plenty of spin kicks and breakdowns with Hacktivist winning the day in the end. They have two vocalists/MCs and play a heavy Linkin Park style which was almost too huge for this tiny club. It was on the way home from Cardiff that I learnt of Tom Searles untimely passing, the Radio 1 DJ played Downfall. As I drove along the dark highway it felt like I was late for the apocalypse.
Snowdonia
Our next trip was a two dayer up to North Wales – we would visit Anglesea, Snowdonia and Port Merion. The drive up was anything but scenic – fog and rain left little visibility but on the return trip majestic mountains and waterfalls appeared by the roadside. The first night we stayed in Anglesea and then drove back down to Zip World Titan. Zip World is an old quarry (harking back to Wales history with coal mining) now utilised as a multi faceted tourist attraction with zip lines above and below ground as well as trampolines in a massive cavern. We got into our jumpsuits which stunk of stale sweat and caught a mini bus to the top. The descent consists of three separate ziplines each steeper than the last. Once you step off the ground drops away to an empty quarry, it was fun but not quite the stomach dropping rush I had hoped for. Here's some GoPro footage – video. From the quarry we headed off to Snowdonia National Park – the landscape reminded me of Kosziosko. We had hoped to catch a train up to the top of Snowdon, the highest peak in Wales however due to school holidays the earliest we could get on was two weeks time! So we had to check it out from ground level.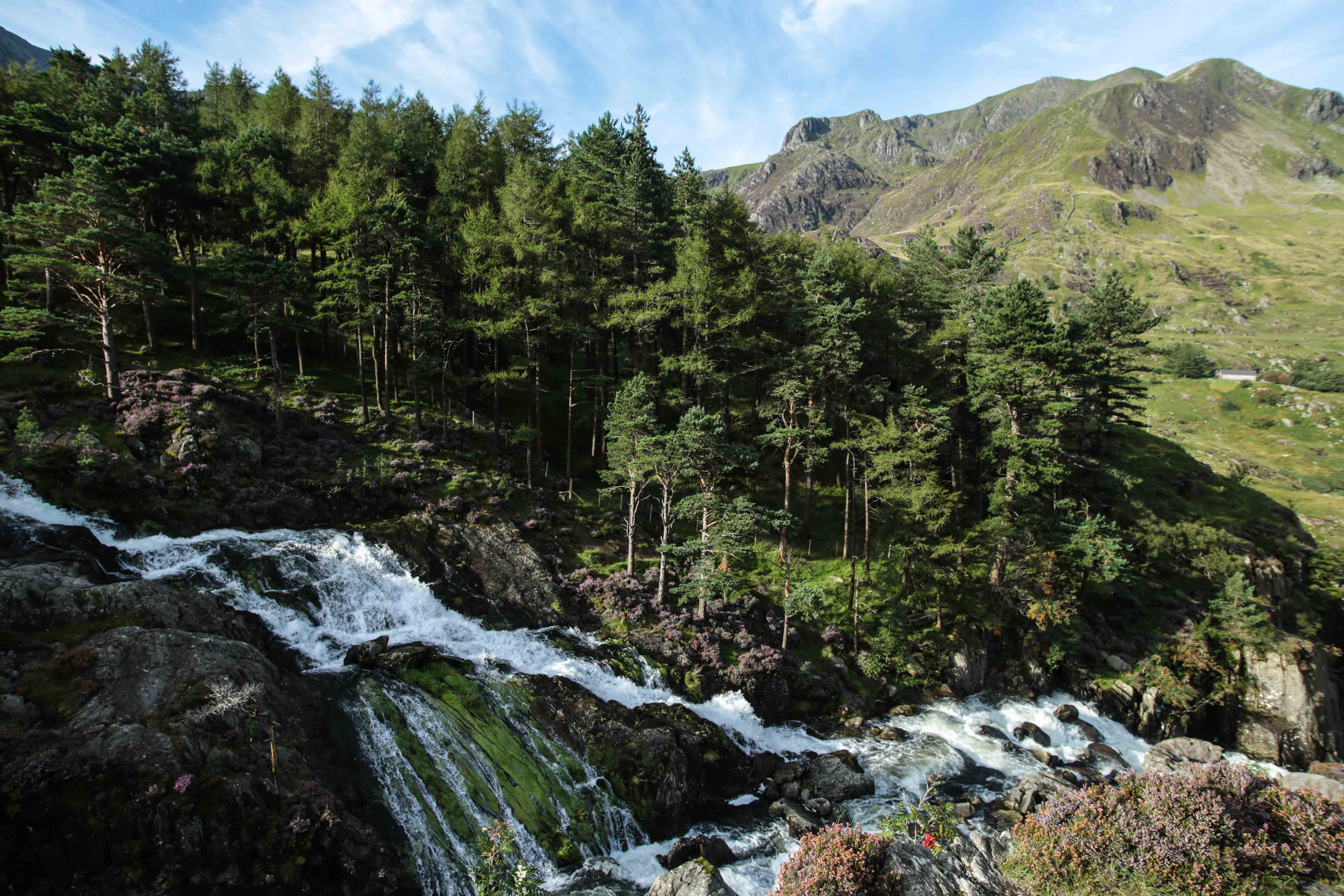 That night we stayed at Port Merion which was once the set for a 1960s show called "The Prisoner", is now a tourist attraction and would also host Festival No 6 in a few weeks time. The resort looks like an Italian fishing village and felt like we were staying at a fun park. On our drive back we stopped off at Herlech to visit the historical (and very much intact) castle and swim at a typical Welsh beach.
Back in Treorchy a new "Sydney Style" cafe had opened with smashed avocado on the menu! I finally found somewhere with good coffee! They were keen to get my feedback once they found out I was from Sydney, the home of smashed avo apparently..
Reading
Reading is one of the biggest rock festivals in the UK attracting a solid lineup and massive crowds to this mid sized UK city over the August bank holiday. The 2016 lineup was all time but this years wasn't too shabby either. We caught the train up from Cardiff for the weekend.
Reading Festival is all about the bands, no dramatic landscape, minimal advertising, no fucking around just the music. My personal highlights were Dillinger Escape Plan, Hacktivist (second time in a week!), Mastodon, Parkway, 21 Pilots, DMA's, King Gizzard, and Biffy Clyro playing an epic closing set. Was great to see so many Aussie acts playing to packed stages and emphatic crowds. Next morning we caught the train to Gatwick with a heap of super seedy looking festival kids struggling to get home.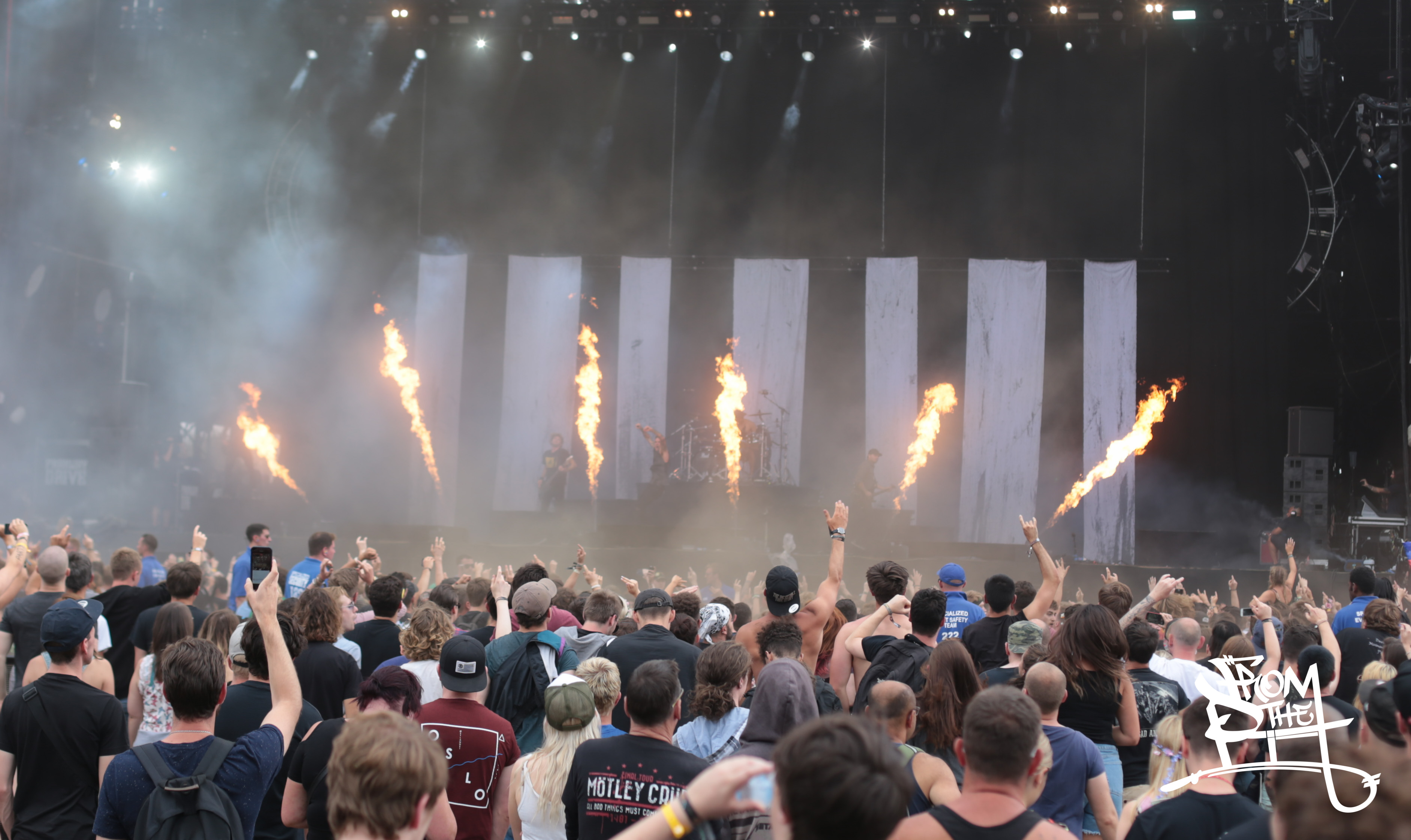 Croatia
From Gatwick we flew to Split where we would start our Croatia roadtrip to Dubrovnik. We drove up to Krka National Park – a series of cascading waterfalls. We caught a slow but scenic boat to Skrandinski Buk and swam under the waterfall. That night we stayed at Brela – a beautiful clear beach with a massive mountain range literally behind us. I was starting to get used to driving on the other side of the road but found paying the tolls confusing. To get to Brela you pass under a massive mountain range via tunnel which was cool.
For the second leg to Dubrovnik we stuck to the scenic coastline. Oddly to reach the city you pass in and out of Bosnia. We passed straight through, seems they were only interested in Russians. We spent the next three days in Dubrovnik checking out the ancient city walls by foot and also by kayak which was good fun. I also got to sit in the Iron Throne! Croatia was fun but not as cheap as we had expected, the locals try to sting you for everything. We also weren't sure about the cuisine which seemed to consist of grill, pasta or pizza.
On our way back to UK we stopped in for a night in Venice which we spent wandering, eating and on a gondola. It was then back to London for our last week abroad. At the airport I got questioned at immigration as they were suspicious of my employment. However they allowed me in and we managed to catch Wales beat Moldova in World Cup (soccer) qualifiers back in Cardiff which had an amazing atmosphere. A few days later it was time to wave goodbye to family and friends as we headed back to Sydney. It had been an epic trip in which I covered 8 countries, 5 festivals and 11 flights!
Getting there and around:
Buy tickets here Green Man, Throwfest and Reading there are a heap of EDM festivals in Croatia if that's your thing.
We flew to London with Etihad (they were ok but nothing special) Europe trips were via budget airline such as Wizz. We travelled around UK by train and car, in Croatia we hired a car which was a good way to do it. Both Green Man and Reading are camping festivals or you can stay in nearby towns.
If you would like FTP to cover a festival in your corner of the world please email here