Last festival of 2016 was Festival Of The Sun in northern NSW Port Macquarie. As I am geographically confused and somehow get Port and Coffs confused I set off for Bellingen, 30 minutes outside of Coffs Harbour.
Newcastle
Along the way I was asked to cover Liberation Front's second last ever show supporting Anti Flag in Newcastle. The show was on a Tuesday night so attendance wasn't great but all bands went off and I got some great snaps and vid. Next morning I uploaded pics and hit the road. Along the way I kept an eye out for somewhere good to stop for breakfast but eventually got desperate and stopped at Munchies in Karuah, a little diner where prices were from the 80s. Toasted bun loaf was $1.50, so I grabbed 2 rounds and a bad coffee. From there it was head down to Bellingen, there was a lot of roadwork so it was slow going.
Bellingen
Bellingen is a fantastic country NSW town which has embraced a cool hippy vibe up in the Coffs hinterland. The town is small and surrounded by pasture land, you can watch bats fly over at night and listen to cows moo by day. Bellingen is also the gateway to Waterfall Way – a 185km stretch to Armidale which as the name suggests features many waterfalls. Along the way is the primal Dorrigo National Park. When I arrived the weather was overcast and moody – what better way to start my trip than head up into a rainforest for a stroll? The drive along a windy pass was tricky as it was a virtual whiteout. The 20min walk down to Crystal Falls was shrouded in creepy fog and mist making for stunning prehistoric jungle pics. There is a suspension bridge to view the fall and you can walk behind the falls. I dried off my camera (not a great idea getting my 6D wet 2 days before a festival but hey ho) and headed back into the fog.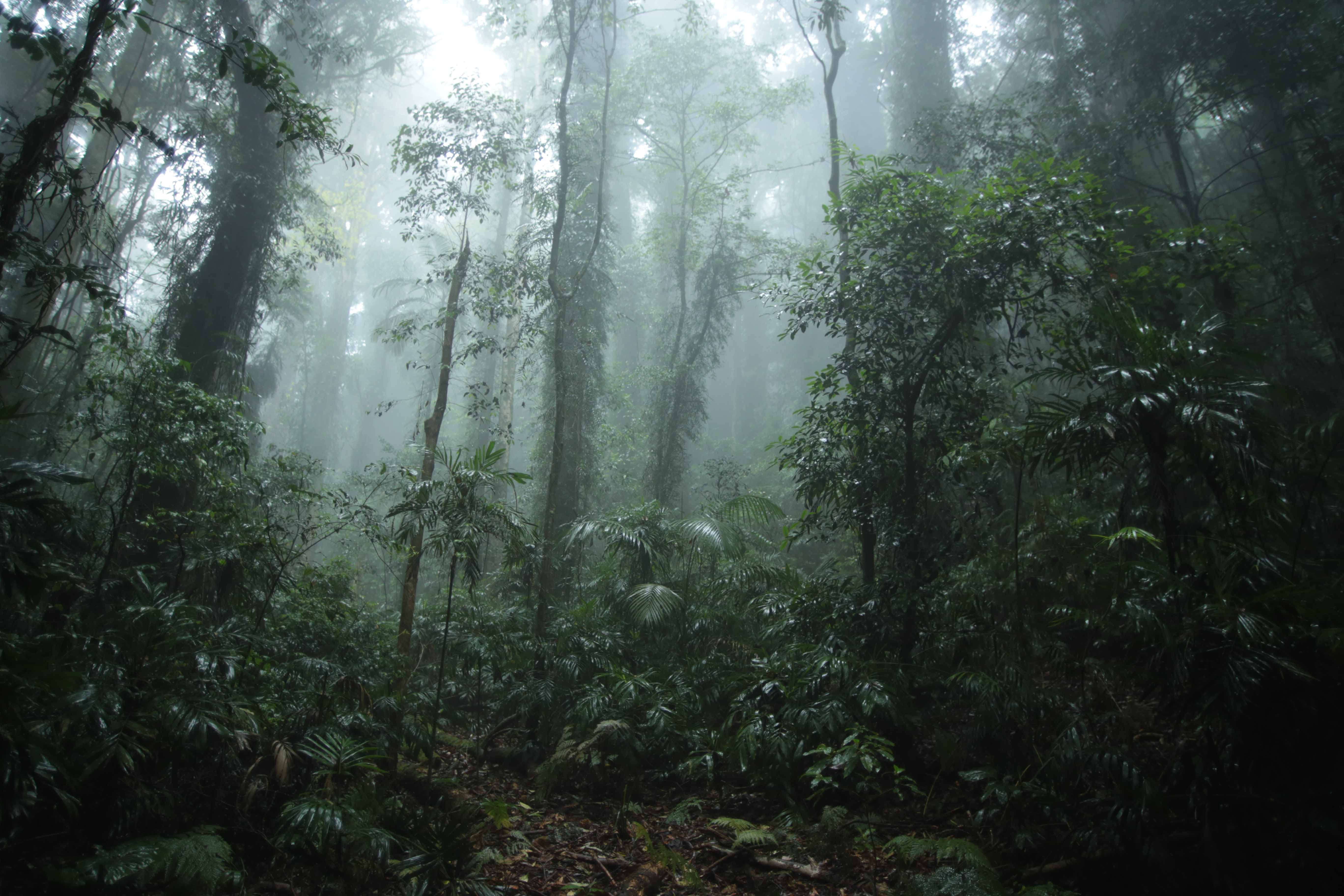 During my two day stopover in Bellingen I stayed at Belfry Guesthouse YHA – an old heritage building overlooking pastures with a collection of random characters. The guesthouse had a lovely balcony from where you can view the local wildlife, I had a water dragon visit me while I lazed in a hammock one afternoon.
The next day I took two backpackers with me to check out the national park in daylight – Sunny and Nora. Nora, a German school student was not too impressed with the amount of leeches which attached to her ankle. The only other downer was finding a half dead possum along the path which we reported to the rangers. We completed the full rainforest loop which included Crystal Falls and stunning views which took maybe 1.5 hours. We then drove to nearby Dangar Falls, where you can swim out and underneath the falls. Swimming under this volumous falls was an unforgettable experience! After a rest I drove out to check out "Promised Land" on the nearby Never Never River. It was low tide so the river wasn't great to swim in, I got my shot and headed back to the guesthouse.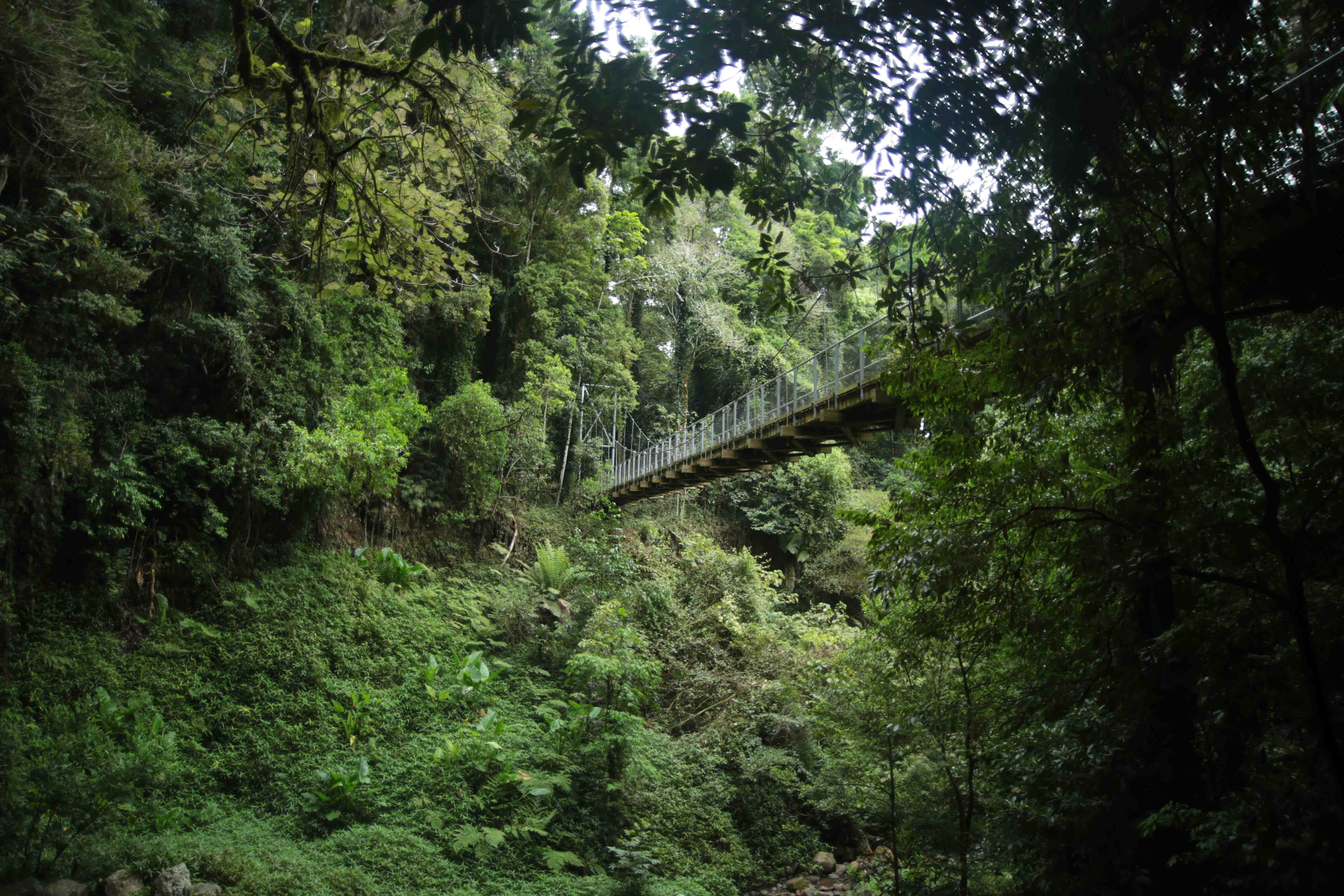 Next morning I woke early to check out. Over breakfast I checked the FOTSUN website for the address. It was at this moment I realised I had made a significant error. The festival was actually 100+k down the highway at Port Macquarie not nearby Coffs. I had to be there and ready to go for 12pm to catch West Thebarton Brothel Party so I set off at great pace and made it by 1030am, found a good camp spot and set up.
Festival Of The Sun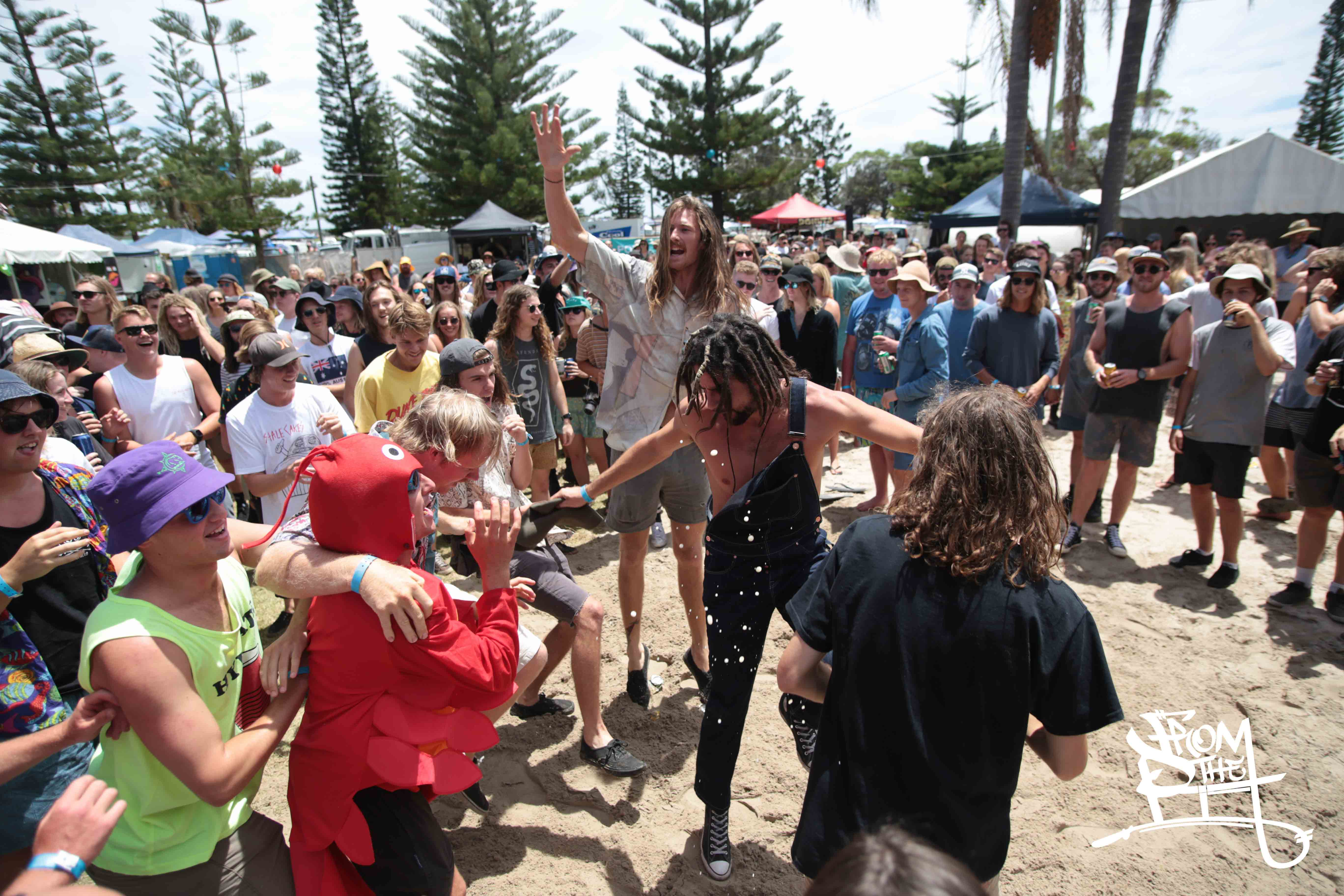 The festival is located at Breakwall camping ground next to Port Macquarie Beach. FOTSUN has been running for 15 years, starting out as a locally run festival it now is supported by Triple J and headlined by big local acts such as Violent Soho, Jezebels, Smith St Band, Gang Of Youths, You Am I, British India and Shihad.
With my tent set up I wondered in to grab my accreditation and familiarise myself with the layout. Main stage is surrounded by pine trees and a sand pit. First band up was local punks Stale Cakes which turned the sand pit into a moshpit featuring crabs, farmers and other mad characters. The lineup was a good mix of locals, up and comers from Unearthed and established acts. I found some cool new bands to watch out for like Rackett, PLANET, Middle Kids as well as caught some FTP faves such as Smithies, Brasi, Dunies, WTBP and Gang Of Youths.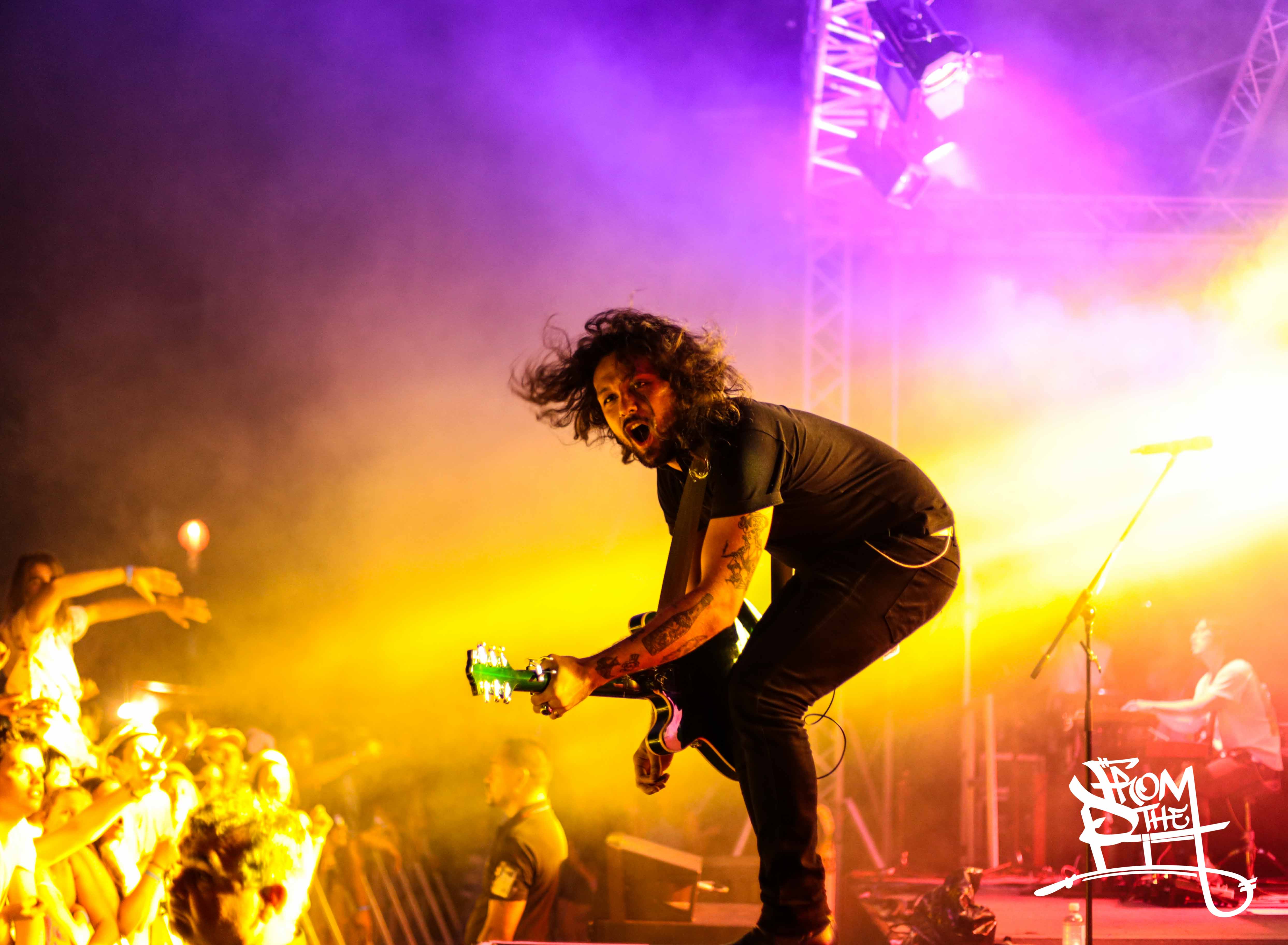 FOTSUN is a BYO festival – this would NEVER happen in Sydney. The locals got loose yet I saw no one too out of it. If it got too hot you could dip in the campsite pool or nearby beach. Saturday was dress up day, this years theme was Deep Sea which saw an invasion of mermaids, crabs, Hawaiian shirts and pool floaties. As the day drew on the camp site got rowdier, my crowd shots and camera were coated in goon sack and beer froth. Check out my FOTSUN pics here. UPDATE: the above Gang Of Youths pic has since taken out the December Moshcam Photography Award.
Back stage was a mix of VIPs, bands and photographers – a fair few from Sydney made the trip up so it was a great spot to hang out, drink and play ping pong. I had an awesome time at Festival Of The Sun, saw some great bands, met some great people and will definitely be back!
If you would like FTP to cover a festival in your corner of the world please email here