Having decided to spend New Years at Falls Festival, Marion Bay my girlfriend and I were keen to roll it into a roadtrip up the east coast of Tasmania in a pimped up campervan.
We arrived in Hobart a few days before NYE, collected the campervan which would become our home for the next week and headed for the pre Falls leg down south. First stop was Bruny Island which is the southern most point of Tasmania and hopefully a great spot to see Aurora Australis. From Kettering we caught a short ferry to Bruny, the roads of Bruny are a mix of surfaced and dirt however all are in pretty good condition. We drove all the way to lighthouse which has an edge of the world feel to it. Along the way we checked out the neck (where the island thins to a narrow strip with water either side), Bruny Cheese, Bruny Pub, sadly no Aurora and camped at Cloudy Bay (awesome natural campsite). Driving at night you will see a LOT of wildlife! In Tasmania you can either camp at bush campsites or book at commercial camps which we did so as to reserve a spot and enjoy the amenities on offer. Cloudy Bay campsite had a private beach and a lagoon – a stunning spot for our first night on tour.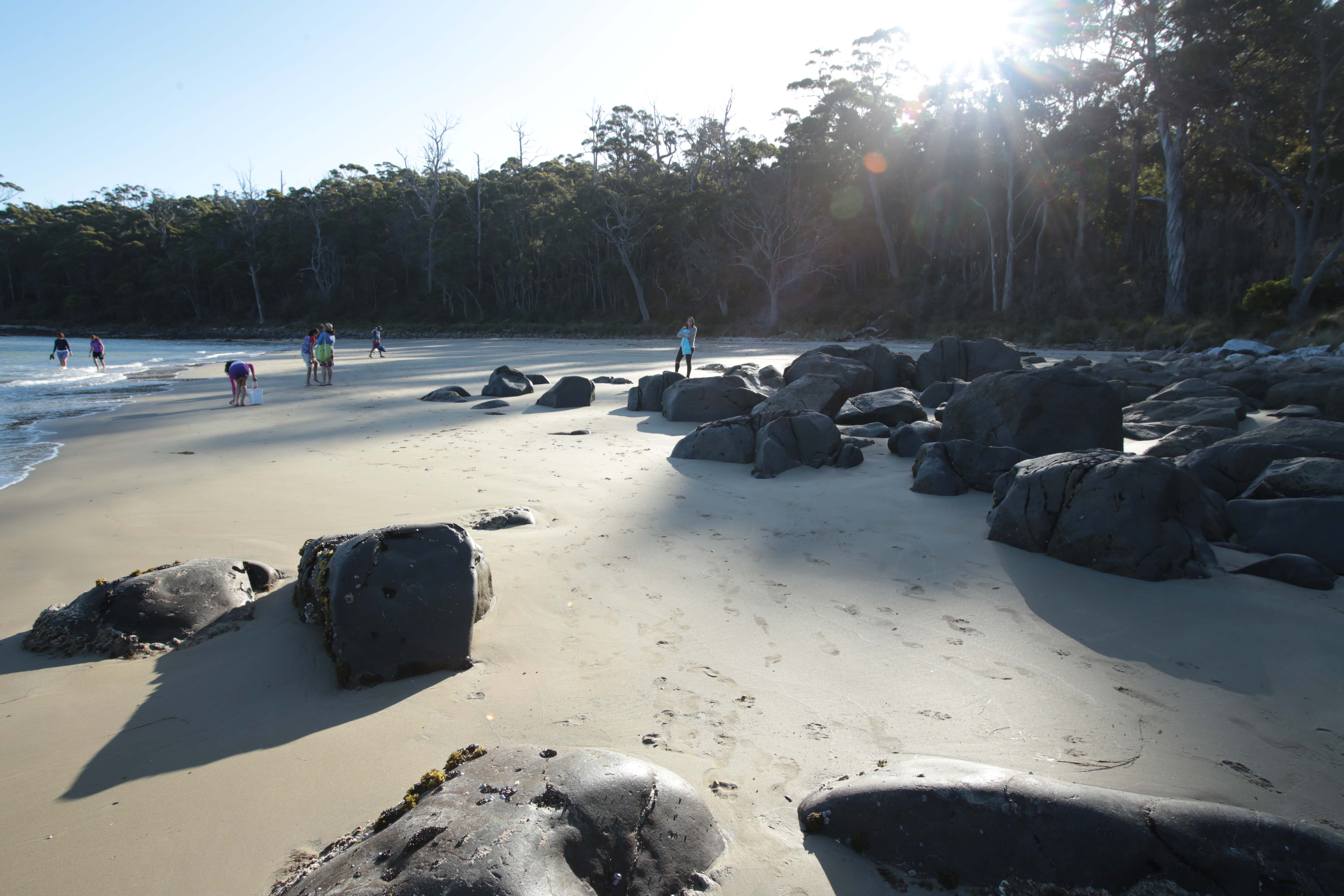 From Bruny we checked out Port Arthur and the picturesque Eaglehawk Neck then it was on to Falls Festival. The Marion Bay site is spectacular – plenty of grass, great viewing spots from the hill and walking distance to a beach. We managed to secure a quiet spot close to the exit for our van which would be our base for the next two nights. At Falls we caught a great mix of bands including Foals, Bloc Party, Disclosure, Young Fathers, Halsy and favourites Birds Of Tokyo – as well as some great local bands. After sleeping off the post New Years grogginess it was off on our roadtrip up to The Bay Of Fires.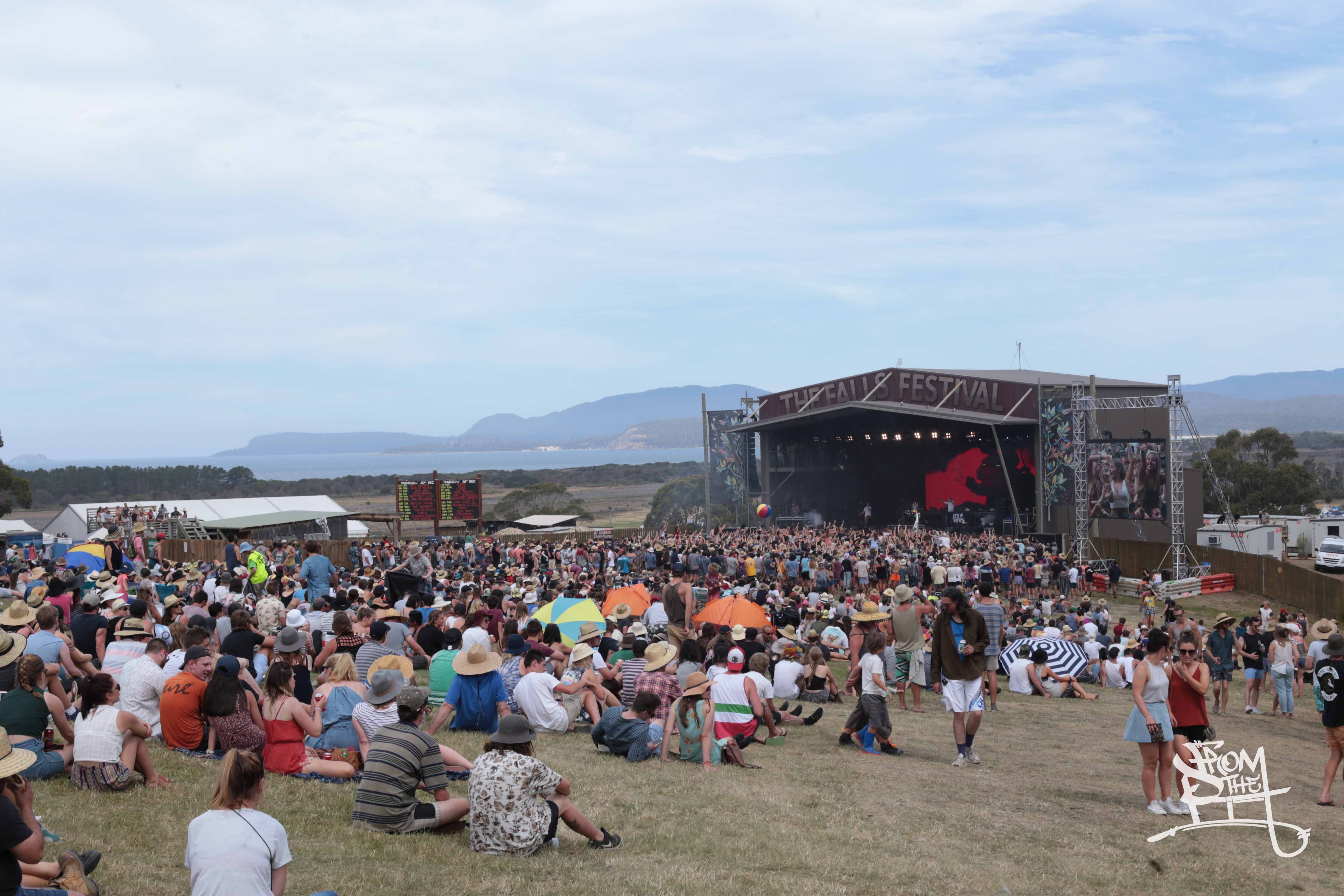 The first leg of The Great Eastern Drive took us to Swansea. We didn't think much of Swansea – the bakery was great and well worth a stop but I would recommend staying in Bicheno or Coles Bay instead. From Coles Bay you can access Freycinet National Park for bush walking and kayaking. Unfortunately my sunset kayak trip got cancelled so we had dinner at Coles Bay Tavern instead which has free WiFi and great pub food. WiFi and reception in general is pretty poor outside of the big cities so take it when you can!
Next stop was St Helens from where you can access Binalong Beach and Bay Of Fires. We drove up the coast and checked out some spectacular beaches with virtually no one in sight. As the weather was closing out we decided to drive inland and check out Legerwood. Legerwood is a small town 80km from St Helens (which actually took nearly 2 hours along the windy roads) known for a street of trees carved by chainsaw into statues of townsfolk who died in WWI. Seeing the statues and reading their stories was a great opportunity to reflect on these fallen heroes and the ripple effect it had on this tiny town. The drive to Legerwood is not mentioned in guidebooks but was one of our highlights with changing landscape, interesting towns and plenty to see. You can't beat stopping for cows to cross the road for a true rural experience. Upon return to St Helens we stopped in at Punjabi – an authentic Indian restaurant which was a good choice.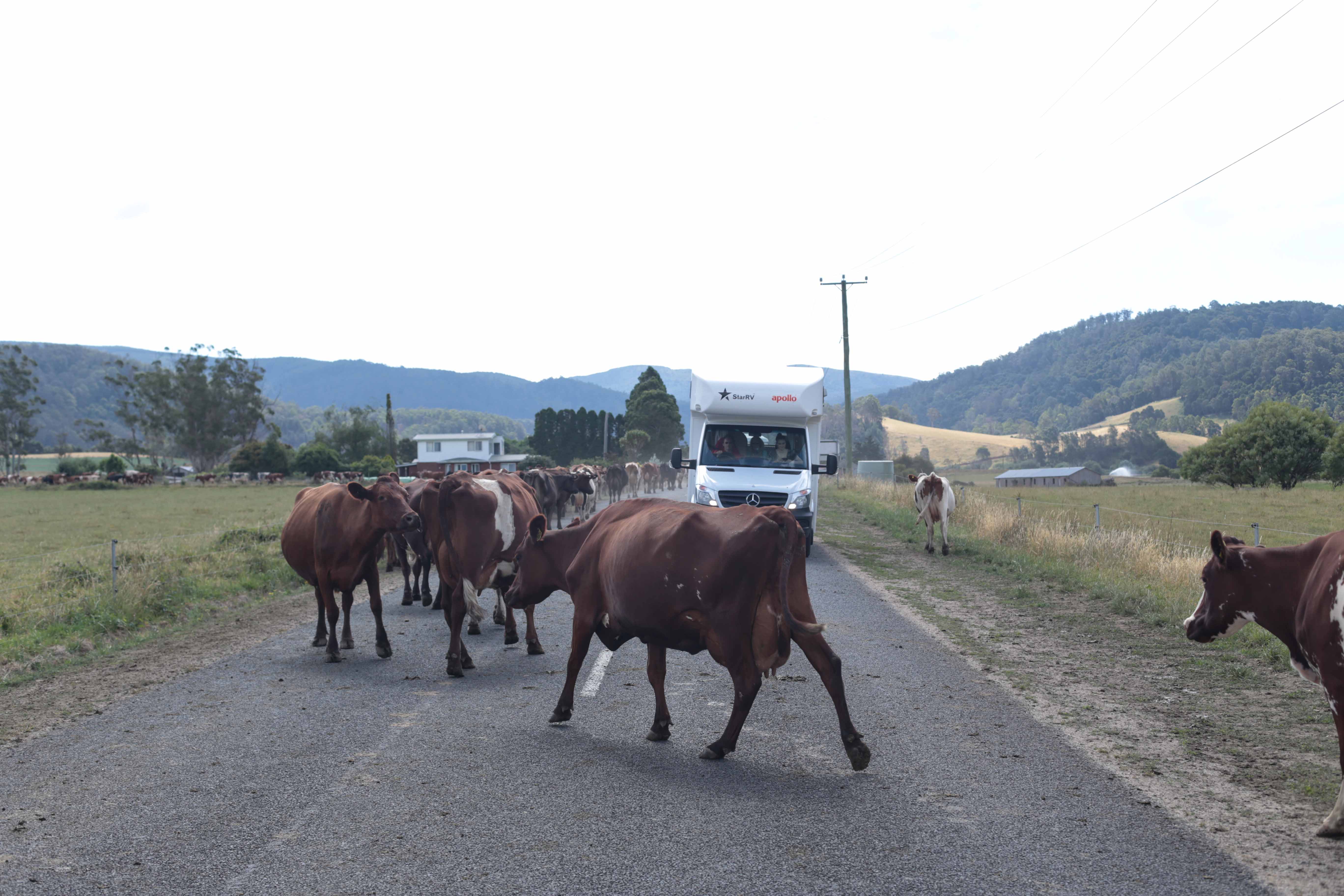 We awoke early the next morning to begin the 250km charge back to Hobart with a quick stop off at Freycinet. Due to inclement weather earlier in the week we decided to do the Wine Glass Bay hike on the way back. We were greeted in the parking lot by a lot of friendly locals – the wallabies roam about and are more than happy to do photos. To access Wine Glass Bay you hike in which took around an hour. The views are stunning, we could have spent all day on the 3rd best beach in Australia (according to AWOL) but had to get the van back by 4.30pm. Driving tip: when estimating travel time in TAS always add 25-50% extra due to the windy roads. We arrived back late but weren't overcharged and waved goodbye to our van.
Our last night in Tasmania coincided with the closing night of Taste Of Tasmania which offered us an opportunity to cover any food and drink we may have missed along the way. Tasmania takes great pride in its food and we were well impressed. There was entertainment on two stages and we caught some old dudes going off I don't get excited by galleries however when in Hobart one must visit MONA. The gallery is pretty trippy and well worth the visit.
Our time in Tasmania was a great introduction into what this untamed corner of the country has to offer, we clocked up over 1,400kms covering only the east coast and hope to be back again soon.
Getting there and around:
Buy a ticket here https://www.fallsfestival.com/marion-bay
Catch a flight to Hobart and then hire a car or van. The festival site is not far from Hobart, make sure you do Bruny and as much of the east coast as you can. There are plenty of campsites along the coast some are free. Falls ticket includes camping, there is no other accomodation option nearby. Tasmania gets very cold at night so rug up.
If you would like FTP to cover a festival in your corner of the world please email here