I attended Soundwave every year since 2010, it was my favourite festival on the calendar. When it was announced Soundwave would be no more I was as devastated as you probably were. Over the years I watched Jane's Addiction from side of stage, was part of the System Of A Down circle pits, snuck in for Green Day's "warm up gig" at Captain Cook Hotel, saw Amity Affliction live for the first time, saw a flare setting fire to the BMTH stage roof and was part of a stadium full of Metallica fans singing their hearts out to "In The End". While the 2015 lineup was just short of the all time lineup of 2013 it was still a great way to bow out.
When the 2015 lineup was announced it seemed like too many headliners to squeeze into one day and so it was the first Soundwave to be staged over two days so I was pretty stoked when it was confirmed I would be shooting the Sydney leg.
Day One
The Day One lineup featured two of my all time favourite bands in Faith No More and Soundgarden as well as tonnes of other fantastic bands so this was going to be fun. I arrived with a car load of other photographers just in time to grab our passes and dash to catch King Parrot open the days proceedings. It was as cathartic as expected culminating in Youngie standing in the middle of a wall of death.
I caught a good mix of headliners, local talent and bands I hadn't listened to before at all. Some of the locals who stood out were Ne Obliviscaris and stoner legends The Bennies. Incubus played a great set featuring all your favourites, Steel Panthers incited mass boob flashing, Faith No More played from behind a wall of pot plants and Soundgarden made us all feel like it was 1994 all over again – they are still one of the greatest live hard rock bands around.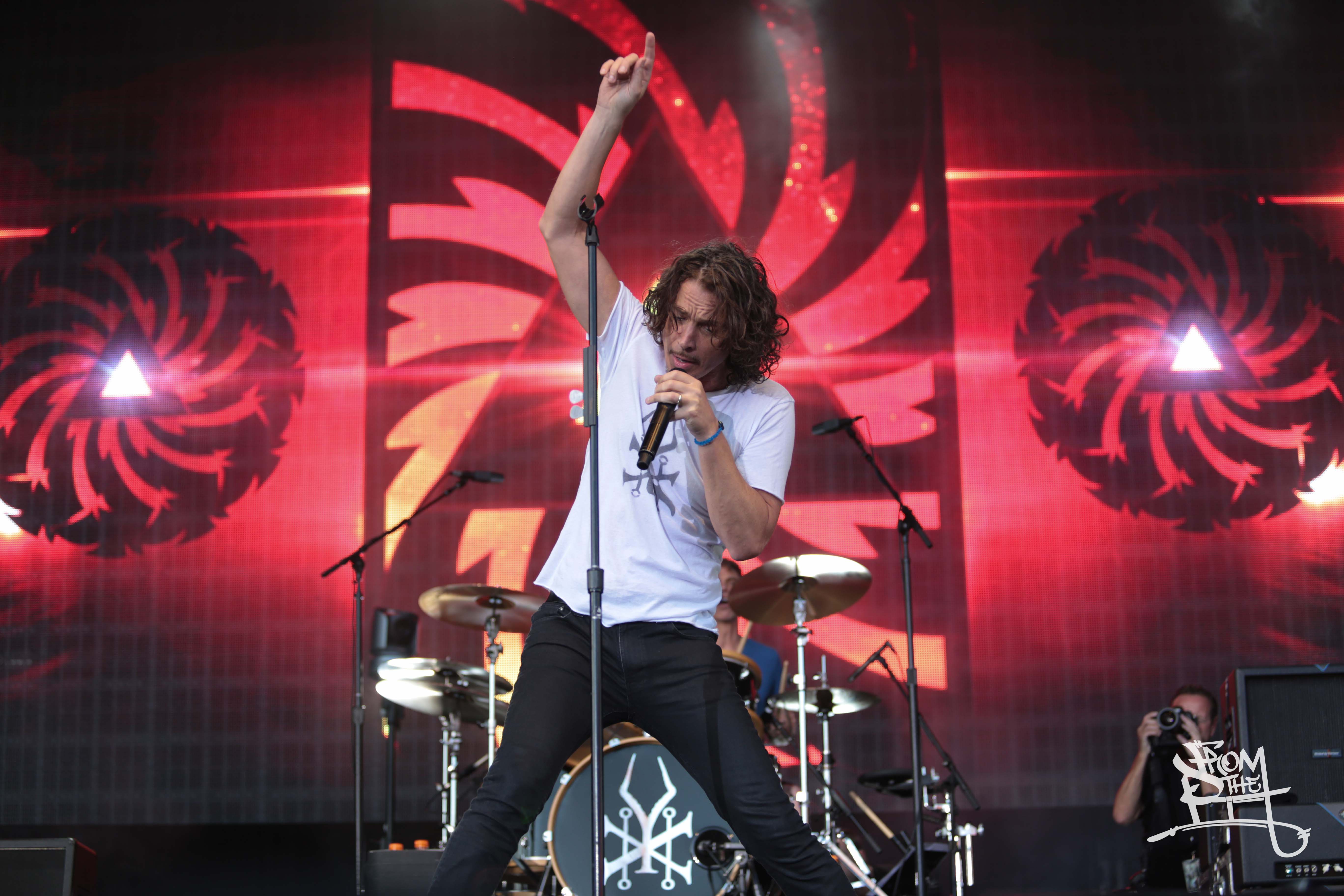 Day Two
After minimal sleep it was back in the pit for Day Two. Local lads Bare Bones opened the main stage which was a great opportunity for the boys.I also caught Fucked Up! and Wonder Years early, however for me it was all about Killer Be Killed. The super group had never played live together before this tour so there were some envious metal heads around the world. From the moment KBK'ed hit the stage the crowd went insane and the band fed off this energy, Greg spending a good chunk of the set crowd surfing or in the middle of circle pits. Easily surpassed the hype!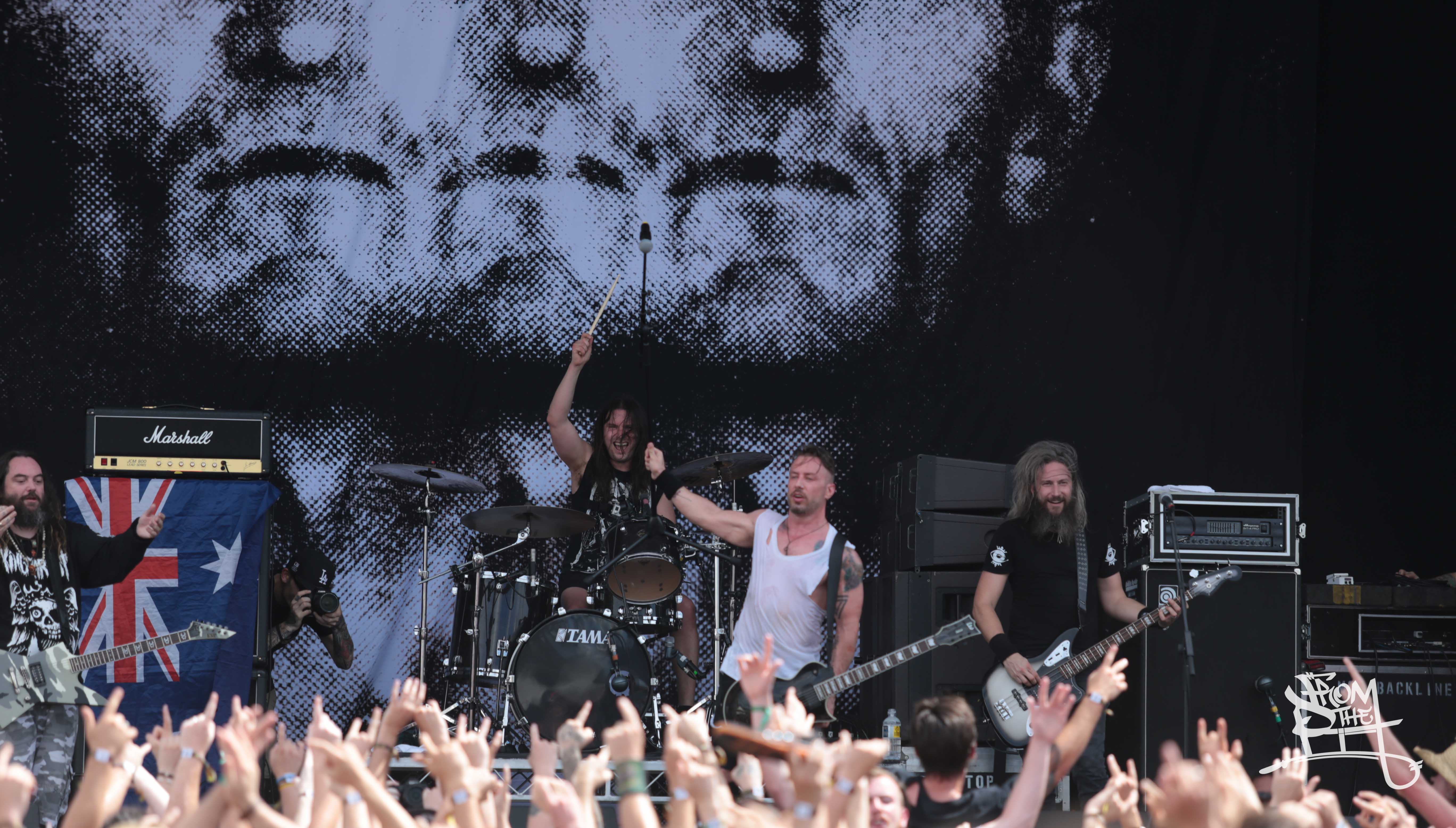 Other cool bands I caught were Japanese metalcore crew Crossfaith, the ghoulish Mayhem, the babes of Butcher Babies. Slash played an awesome mix of GnR classics and his solo work. It was then over to Slipknot to close SW15 – and what a performance! This was the second time I had seen Slipknot and would be the first of two festivals I shot them at in 2015. If this was to be the last image I ever captured of Soundwave its pretty fitting that Slipknot set fire to Sydney.
Soundwave was a place where the marginalised combined. The punks, the hardcore kids, emo's, metalheads and never to retire 80's rockers could gather in a sea of black to mosh and get hideously sunburnt. While it may no longer be, let's hope another heavy music festival steps up to the plate and soon.